Panasonic Upgrades Its SoundSlayer Wearable Gaming Speaker With AI Voice Control
Panasonic
has just launched a wireless version of its SoundSlayer Wearable Gaming Speaker, with gamers as its targeted audience, or more specifically, gamers who don't prefer headphones or external speakers, but rather something in-between.
The GNW10 SoundSlayer wearable neck speaker is Panasonic's follow up to its unique wired version launched almost two years ago. The product never really set the stage on fire as intended, but it had enough users and fans to warrant an upgrade. So what do you get for $300?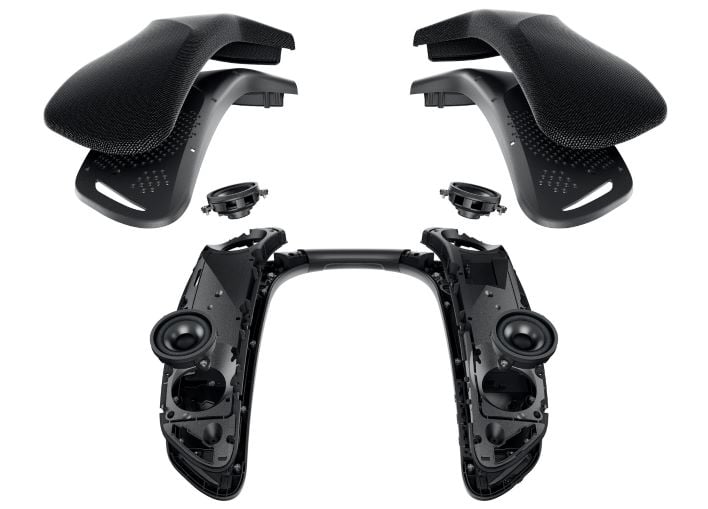 In terms of audio, the housing is a whopping 60 percent larger (in volume) than the previous generation to house four new 38 mm drivers while offering a more spacious acoustic chamber to manage pressure and bass. It's intended that the four speakers would provide greater immersion in dialog, sound effects, and music. The GNW10 relies on a low latency (approximately 20 ms) 2.4GHz transmitter pushing six-channel audio for uninterrupted and wireless sound.
One of Panasonic's biggest accomplishments with the GNW10 is improved comfort. With its larger housing, Panasonic designers needed to ensure user could wear the speaker not just comfortably, but also for long periods of time. The announcement states that the designers, "identified points of fatigue and discomfort related to neck-mounted devices to create an ergonomic housing that avoids contact with the clavicle and does not place a burden on the trapezius muscles."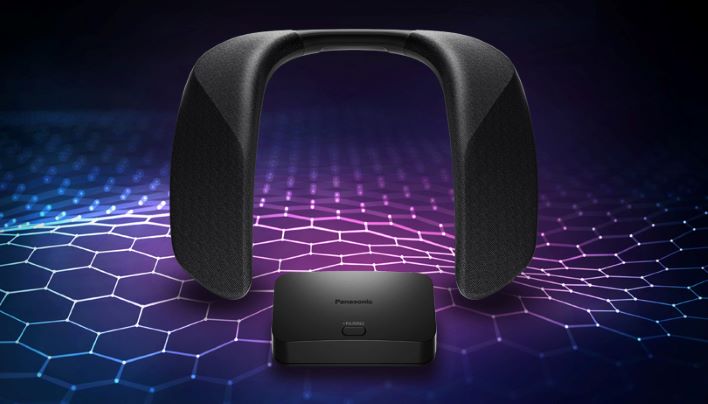 This being a gaming-centric device, the speaker has the prerequisite RGB lighting scheme. When playing games, users also have three audio modes (carried over from the wired model) to enhance perceived realism, namely role-playing game mode, FPS mode, and voice mode.
Panasonic is also introducing something called "AI voice control" for phone calls. It's a misnomer, because users can't actually control the speaker with their voice, but points to the onboard AI-powered noise-suppression algorithm that helps with the vocal quality during calls.
The
GNW10 will go on sale
at the end of October for $300. Would you buy one? Maybe Panasonic could consider slapping a built-in fan and heated neck massager in the next version. Now THAT would probably sell like hot cakes!