OnePlus V Fold And Flip Rumored Inbound To Battle Samsung's Galaxy Z Fold And Z Flip
The flippin' foldable smartphone race of 2023 is about to intensify with OnePlus joining the fray, if new trademark listings are anything to go by.

The new phones could likely be called "OnePlus V Flip" and "OnePlus V Fold", which are the officially trademarked names found on the China National Intellectual Property Administration (CNIPA) site. First spotted by
Mukul Sharma
on Twitter, the listings can still be searched for on CNIPA (
give it a try
).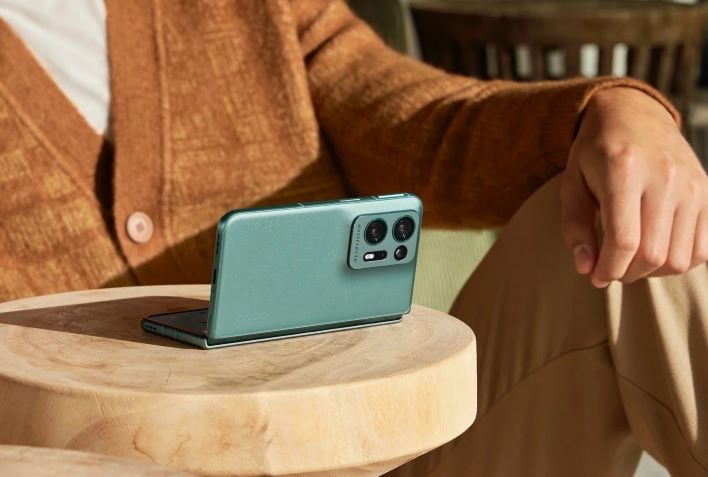 There have long been rumors about a foldable from OnePlus, and that it could drop sometime this year. This trademark application seems to indicate that development and testing is actively progressing. Ever since OnePlus' parent company Oppo has gone full attack mode on the likes of Samsung in overseas foldable markets, it's only been a matter of time for OnePlus to add foldables to its product portfolio.
Late last year, Oppo launched the amazing Find N2 (pictured above), with its creaseless display and high-end specs (
Snapdragon 8 Gen 1+
, 12-16GB RAM, 256-512GB storage, 50MP Sony IMX890 OIS primary, 32MP IM709 telephoto, 48MP IMX581 ultrawide/macro, 7.1" LTPO HDR10, 1550 nits inner display, 5.54" 120Hz, 1350 nits outer display, and 67W SuperVOOC). That company is also set to drop the N2 Flip (below, right) soon, with the
Samsung Galaxy Flip 4
directly in its sights.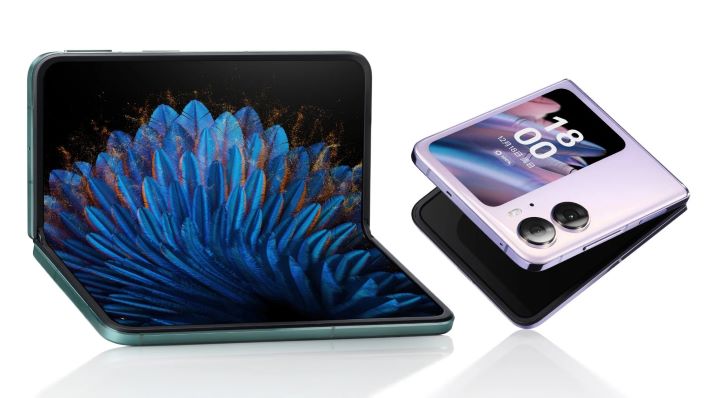 We can gush as much as we like about the Oppo lineup of foldables, but you won't find these sold in the US. Therefore, it makes sense that Oppo expects OnePlus to carry that torch in the NA market. In terms of hardware, it's likely the V Fold (
a la
Samsung Galaxy Fold series) and the V Flip (
a la
Samsung Galaxy Flip series, Motorola Razr series) could be similar to the Find N2 series, but perhaps with some higher-end aspects reserved for the Oppo models. That move would be in line with Oppo focusing on offering more premium products, while OnePlus being the "performance" brand.
Beyond all of that however, nothing else is really known about these new foldable from OnePlus. We can expect more information to be revealed over the coming months, officially or through leaks, though.