OneXGPU Dock Unveiled: A Slick eGPU With SSD Storage, RGB And OCuLink Support
Today's PC-based gaming handhelds are incredibly powerful.
Systems like the OneXFly
offer eight Zen 4 CPU cores and up to 64GB of fast LPDDR5X memory—more than enough horsepower for even tasks like video editing. After all, we used to do that stuff on old Core 2 Duo systems. However, making use of the full potential of these SoCs means plugging them into the wall, and if you're going to do that anyway, you might as well have a docking station.
Intended primarily (but not exclusively) as a partner for its OneXFly gaming handheld, One-Netbook is about to open funding on Indiegogo for the OneXGPU external GPU dock. This device will include not only additional I/O options for the system (including a pair of HDMI ports, a pair of DisplayPort jacks, Ethernet, USB, and an Oculink connection), but also packs in a
Radeon RX 7600M XT GPU
.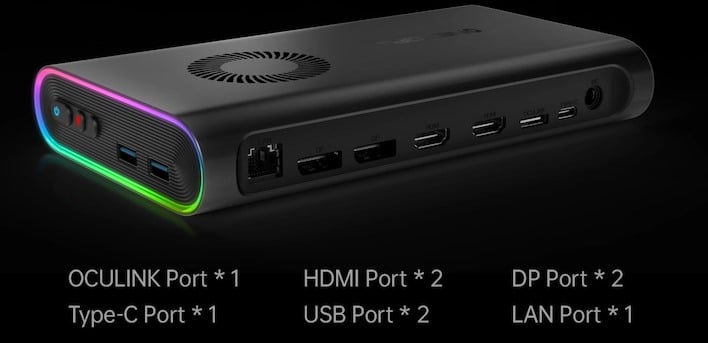 The thing about using an eGPU with
one of these systems
is that it allows the entire TDP of the processor to go to the CPU cores. This means that hooking up an eGPU can offer improved CPU and GPU performance, making this machine similar to a pretty powerful gaming desktop. The Radeon RX 7600M XT is based on the same Navi 33 GPU as in the desktop Radeon RX 7600, and that card is more than capable of solid performance at 1080p in most games.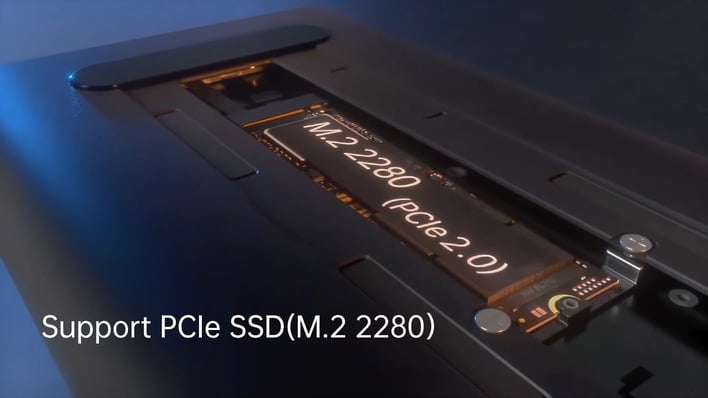 Arguably the killer features of this dock are the M.2 SSD bay and the OCuLink port. The M.2-2280-sized SSD bay has a magnetic cover, and while it's limited to a PCIe 2.0 interface, that's still going to be a lot faster than a MicroSD card or typical USB flash drive.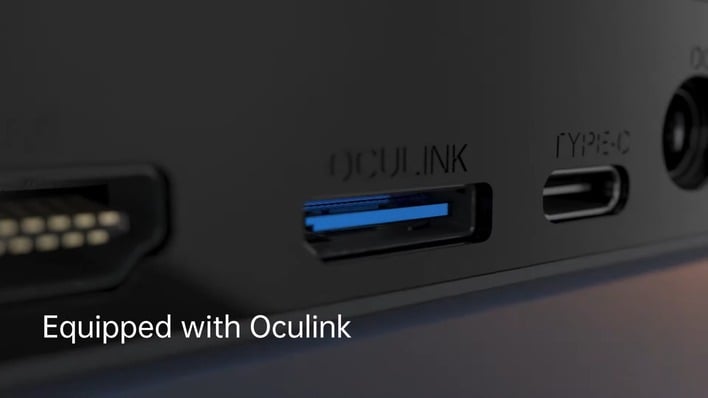 Meanwhile, the OCuLink port is a rarely-seen external PCIe connection that gives a 63-Gbps link to other devices. It's not clear if the OCuLink connection is strictly intended for external devices or if it will be possible to connect the dock to the host that way, but in any case it's a pretty unique feature.
Of course, the most important details of the OneXGPU are going to be the price and the availability; sadly, neither are known yet. You can head over to
One-Netbook's Indiegogo page
for the project to sign up for e-mail updates if you're interested.