Nothing Teases Its Better Sounding Second-Gen Earbuds Coming On This Date
The first Nothing product ever is getting a new baby sibling. It's called the Nothing Ear (2) and will be revealed on 10am EST March 22.
The updated
Ear (2)
is rumored to keep roughly the same, stand-out transparent design along with the promise of "Better Sound. Better clarity. Just Better." It looks like Carl Pei is doing what he does best—building excitement through a less-is-more marketing mantra. The Ear (2) is scheduled to go official during the company's live stream event on March 22.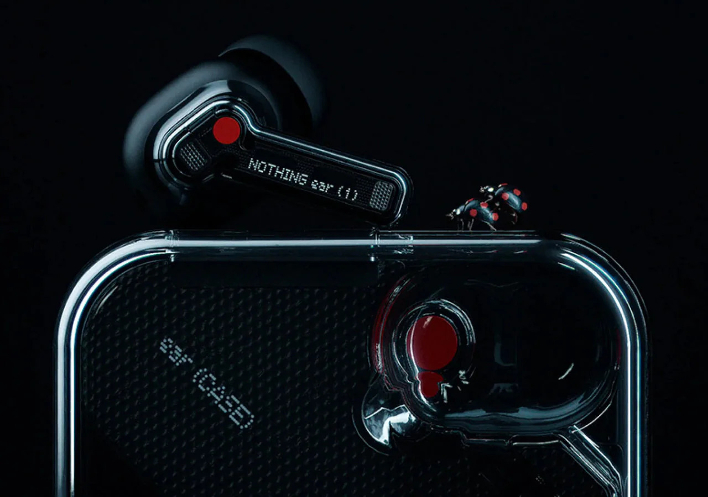 The breakout
Nothing Ear (1)
true wireless earbuds were fantastic, offering a lot of effective features like Active Noise Cancellation (ANC), app customization, and large drivers that powered solid sound quality, all wrapped in an attention-grabbing transparent-centric design. Note that we said "were fantastic earbuds." The Ear (1) originally retailed for $99, which made it a superb value, but the company unfortunately raised the price to $150 in October last year.
Therefore, we hope Nothing keeps the Ear (2)'s price in check, considering that the changes over the (1) are expected to be evolutionary rather than revolutionary. Primary changes are said to center around the noise cancellation (NC) package. The NC mics have been repositioned on the earphones, plus there's been mention of some kind of adjustable NC strength, as well as the inclusion of transparency mode. It's also possible that we could see improvements to the NC algorithm on the software side as well.
Besides the new earphones, the announcement event may also give us another surprise or two. Will the leaked Bluetooth speaker or the Nothing Phone (2) make an appearance?
If you'd like to stay up to date on the Ear (2) info or live stream announcement, visit
Nothing's site
to sign up, or just watch our
HotHardware
space for the latest scoop.