Nintendo Finally Responds To Rumors Of High-Performance 'Switch Pro' Gaming Console
A few years ago,
Nintendo
took a gamble on a hybrid game console, one did not come close to matching the raw power of the PlayStation 4 or Xbox One, but could be played on-the-go or plopped into a dock for big screen action. I am of course talking about the
Switch
, which has proven to be immensely popular. This raises the question, will there be an
upgraded Switch Pro model
, as has been rumored? Probably not.
Nintendo president and chief executive officer Shuntaro Furukawa threw cold water on the rumor in a briefing with investors following the release of the company's latest earnings report. In no uncertain terms, Furukawa said there are "no plans" to launch another Switch console this year, and instead will focus on the current iterations.
"Regarding Nintendo Switch, we believe that it is important to continue to communicate the appeal of both Nintendo Switch systems and expand the installed base. Please note that we have no plans to launch a new Nintendo Switch model during 2020," Furukawa said.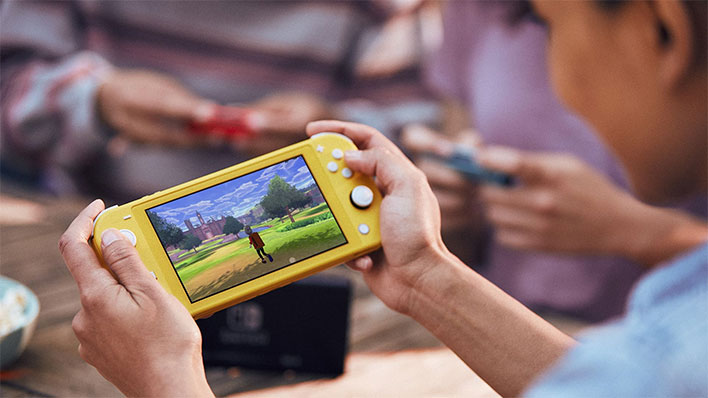 Technically, there are three versions of the Switch in the wild. There is the original model, a
revised version
with longer battery life, and the
Switch Lite
, a partially separate beast that is smaller, lighter, and more portable. Unlike the regular Switch consoles, the Switch Lite features permanently attached controllers and is not able to be beamed to a TV.
Realistically, there are two models—the regular Switch (Nintendo is not producing the original revision anymore) and the Switch Lite. Those have proven to be enough. In its latest earnings report, Nintendo revealed it has sold
52.48 million Switch consoles
to date. That figure surpasses the legendary Super Nintendo Entertainment System (SNES), which has notched 49.1 million unit sales, and if things go at this pace, it will leapfrog the 3DS at 75.71 million units before the year is finished.
"According to the conventional wisdom for dedicated video game platforms, Nintendo Switch should be entering the midway phase of the hardware lifecycle. But we believe we have built a foundation on which we can pursue further growth opportunities for Nintendo Switch," Furukawa added.
In other words, the Switch is performing fantastically, and Nintendo believes it can keep the momentum going without a hardware refresh. And he's probably not wrong. The Switch has been successful without focusing on raw horsepower, and looking at the numbers, there is little reason to believe that will not continue to be the case throughout 2020.