10 Top Air Fryer Deals Up To Over 50% Off, Get Your Master Memorial Day Chef On
The summer season of events is kicking off with Memorial Day, where millions of Americans will be breaking out grills and fryers for family and friends. However, if you are one of these people but still need some crucial equipment like an air fryer, now would be the time to snag one, as many great sales are going on Amazon right now.
Leading off the lineup is the
Ninja SF301 Speedi Rapid Cooker & Air Fryer at $149.99
or 25% off the regular price. This is a 12-in-1 industrial beast of kitchen equipment, enabling air frying, steaming, baking, sous vide, and much more. However, it isn't the biggest piece of equipment at only a 6-quart capacity, but that should be enough for up to four plates in a meal.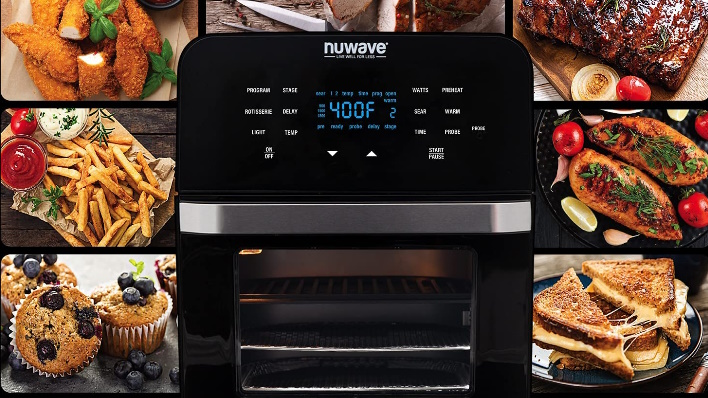 On deck is the
Nuwave Brio Air Fryer Smart Oven at $159.99
, which is 16% off until you add a $10 coupon that further drops the price to $149.99. At this price, you might expect something similar to the Ninja above or one of the other deals linked below, but this is a massive 15.5 quart "X-Large Family Size" countertop box that acts as an oven and air fryer with 100 different pre-programmed menu settings for air frying, grilling, toasting, roasting, and more.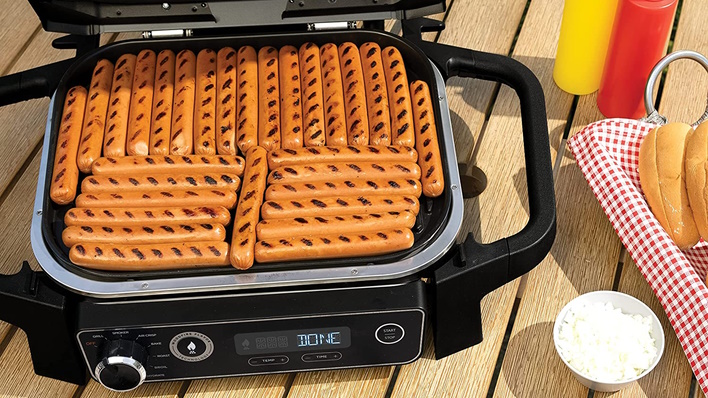 In the hole and switching gears a touch, we have the
Ninja OG701 Woodfire Outdoor Grill & Smoker at $319.99
or 14% off the regular price. This bit of kit would be a great addition to any home just before the Memorial Day holiday, as it is a 7-in-1 grill that does smoking and air frying. Roasting, baking, and more. However, the premium price can be a tough pill to swallow, but this isn't just for the immediate family either. The Amazon page says you can cook up to 30 hotdogs at once, which is no small feat, even if a more traditional grill could do more than that.
At the end of the day, quite a bit of kit could enhance your cooking and grilling experience this Memorial Day weekend. Namely, any of these deals we listed will help you up your game or potentially make things easier with smart features and functionality; alternatively, Dad might be looking for a new gadget this upcoming Father's Day, so keep that in mind, and happy grilling.