Looking Forward To Apple's iPhone 15? Get Ready To Dig Deep In Your Wallet
Those hoping to upgrade to an iPhone 15 this coming fall will probably be met with a bit of sticker shock. A notable analyst says the average selling price (ASP) for the next-generation iPhones will indeed be higher.
There are a few reasons Apple might be raising the prices of its popular iPhone. Perhaps the most prominent is the fact that the Cupertino-based company is finally expected to make the highly anticipated move from a Lightning port to a
USB-C port
with its iPhone 15 line-up of smartphones. The move comes after the European Union passed new legislation which requires almost all portable devices to be equipped with a USB Type-C port by 2026. This move, coupled with a new chipset, the non-pro models expected to include the Dynamic Island, and the fact the company has not raised prices on the
iPhone
family of smartphones since 2017 in the US market, could very well be enough for Apple to hike up the prices.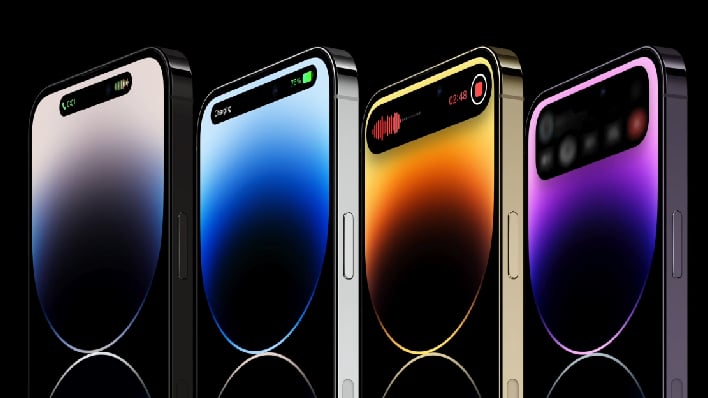 In an interview with Barron's, Wedbush analyst Dan Ives predicted Apple will raise the cost of its iPhone 15 smartphone line. The analyst was right last year when he forecasted Apple to raise iPhone 14 prices internationally, with prices in the US and China remaining the same. What is not as certain, is whether or not the rise in price will also occur in countries that saw a price hike last year.
The iPhone 14 is currently priced at $799 and up, with the iPhone 14 Plus costing $100 more. The 14 Pro has a starting price of $999, and the 14 Pro Max has a starting price point of $1099. Forbes reports that many analysts see Apple raising the price of the iPhone 15 phones, with the Pro models seeing a hike in price by as much as $200.
One feature that was thought to be making its way to iPhone 15 Pro models was the move to
solid-state buttons
. However, confidence in those reports has quelled due to Apple stating it is having technical issues with the technology.
According to Ives, approximately 250M
iPhone
owners have not upgraded in over four years. This leads him to believe the company could move an estimated 235-240M units of its upcoming iPhone 15. This could be the case as iPhone owners may upgrade just to get the more universal USB-C charging port.