Logitech Reinvents A Better Mouse With The Lift Vertical Ergonomic Mouse
Logitech
has taken the ergonomic design of its MX Vertical mouse and created the interesting new Lift Vertical mouse. The smaller form factor is aimed to provide those with small to medium hands a vertical option that is more suited to their hand size.
The vertical mouse concept is not something new. People who tend to use their mouse for long periods enjoy the more ergonomic design of a vertical mouse. However, the larger Logitech offering,
the MX Vertical
, was a bit too large for those who had smaller hands. Regardless, Logitech has listened to those desiring a smaller vertical mouse and has introduced its new Lift Vertical.
A vertical style mouse is designed to give the user a more natural hand position while utilizing their mouse and reducing the strain on their wrist. The Logitech Lift's 57-degree angle positions the hand in what is called a "natural handshake position". Having your hand in this position places your arm and upper body in a more natural position.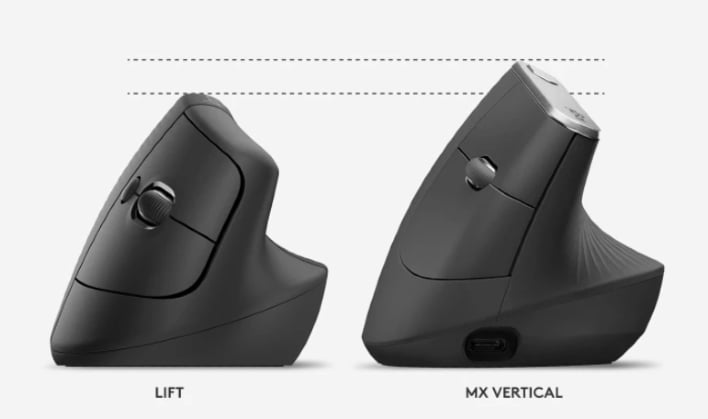 Just as with the larger MX Vertical, the Lift has a thumb rest that allows you to rest your hand comfortably on the mouse. The mouse buttons and scroll wheel are all easily accessible, while the textured grip ensures you maintain full control when moving your mouse around. While moving the mouse around, you can adjust the DPI of the Logitech Lift mouse in increments of 100, ranging from 400 to 4000 DPI.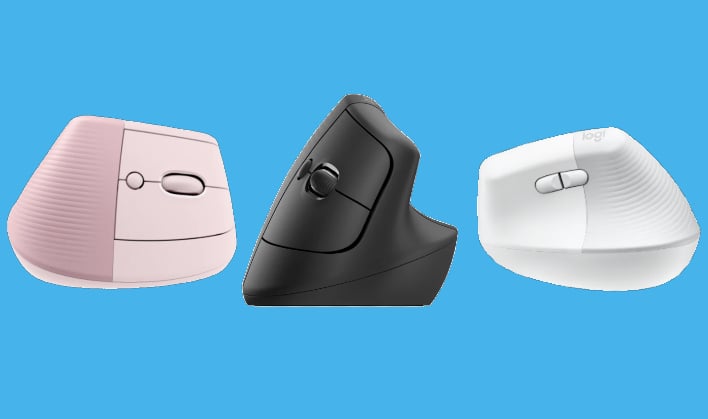 You can connect the mouse to your PC through either
Bluetooth
, or the included Logi Bolt USB receiver, and can be connected with up to 3 devices simultaneously. Logitech states that you should be able to power the mouse for up to 2 years with a single AA battery, which is provided in the box. The USB receiver will come in handy if you have a device that does not offer Bluetooth, or you are in a crowded environment that may interfere with a Bluetooth connection. The mouse is compatible with Windows 10/11 and macOS 10.15 or later.
The Logitech Lift Vertical mouse is available now on
Amazon, listing for $69.99
and comes in three color options: pink, black, and white. For the southpaws out there, do not fear because there is a left-handed option. If you are currently using a mouse for long periods and are experiencing wrist fatigue, you should give the Logitech vertical mouse options a gander.