Intel Co-Founder Gordon Moore And Namesake Of Moore's Law Passes Away At 94
Gordon Moore, whose infamous observation in the field of semiconductors was known as
Moore's Law
, has died at the age of 94. According to Intel and the Gordon and Betty Moore Foundation he passed away "peacefully on Friday, March 24, 2023" at his home in Hawaii, surrounded by family members.
Moore's contributions to technology cannot be understated. Along with Robert Noyce, he co-founded Intel in July 1968 and initially served as executive vice president. After seven years, Moore became president of Intel, then in 1979 he was named chairman of the board and chief executive officer, the latter of which was a role he maintained until 1987.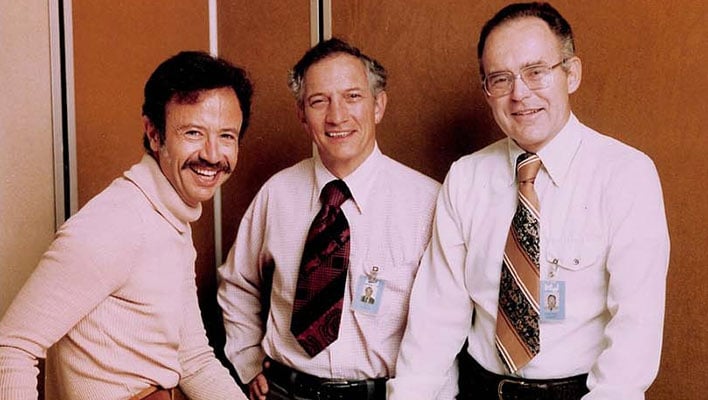 From left to right: Any Grove, Robert Noyce, and Gordon Moore
Co-founding and then leading one of the largest semiconductor companies on the planet is in and of itself a noteworthy achievement with a lasting impact on technology at large. However, he's equally famous for positing way back in 1965 that the number of transistors in an integrated circuit would double every year. In 1975, he revised his prediction to state this would occur every two years, which is what we know now as Moore's Law.
More than a simple observation, this became a "forecast and challenge" for Intel, and by extension its competition, which in turn helped drive decades of
rapid advancements in semiconductors
. Moore didn't actually call it a "law" and it was not a hard and fast rule, but it did set up an expectation and served as a guide post throughout the years.
"Gordon Moore defined the technology industry through his insight and vision. He was instrumental in revealing the power of transistors, and inspired technologists and entrepreneurs across the decades. We at Intel remain inspired by Moore's Law, and intend to pursue it until the periodic table is exhausted," Intel CEO Pat Gelsinger said in a
statement
.
"Gordon's vision lives on as our true north as we use the power of technology to improve the lives of every person on Earth. My career and much of my life took shape within the possibilities fueled by Gordon's leadership at the helm of Intel, and I am humbled by the honor and responsibility to carry his legacy forward," Gelsinger added.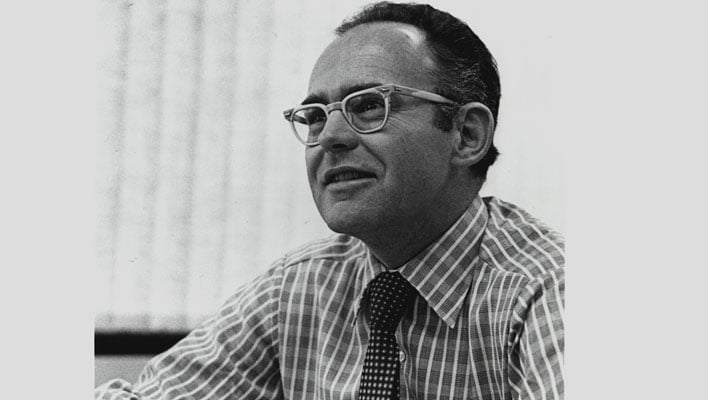 Gordon Moore passed away peacefully on March 24, 2023, at his home in Hawaii. He was 94 years old.
In the days before Intel, Moore and Noyce founded Fairchild Semiconductor. They played key roles in the first commercial production of diffused silicon transistors, followed by the first commercially viable integrated circuits. The list of people who founded two pioneering technology firms is relatively short, and Moore is among them.
In the days after Intel, Moore turned to philanthropy as chairman of the board for the Gordon and Betty Moore Foundation, and served on the board of directors of Conversation International and Gilead Sciences, Inc.
Moore's impact on the world, both in philanthropy and in technology, transcends rivalries and genres—AMD CEO Dr. Lisa Su and Apple CEO Tim Cook were among many who both acknowledged the heavy loss and Moore's monumental impact on computing. Or as the Gordon and Betty Moore Foundation put it, his "
world-changing contributions
."
"Gordon Moore and 'Moore's Law' inspired all of us as students, engineers, and leaders in the semiconductor industry. He was a true visionary and deeply admired. May he rest in peace. Our thoughts are with his family and colleagues," Dr. Su said.

"The world lost a giant in Gordon Moore, who was one of Silicon Valley's founding fathers and a true visionary who helped pave the way for the technological revolution. All of us who followed owe him a debt of gratitude. May he rest in peace," Cook said.
Moore is survived by his wife, Betty Irene Whitaker, his sons Kenneth and Steven, and four grandchildren. From all of us here at HotHardware, our heartfelt condolences go out to his family. May he rest in peace.