Intel 12th Gen Alder Lake CPUs Lap Preorder Circuit Starting At $320
It took a few days following
Intel's Alder Lake announcement
, but there are now a handful of places where you can preorder a 12th Gen Core processor, if that's what you want to do. We always recommend waiting for reviews, but hey, if you want to get a jump and/or take a leap of faith that Alder Lake will bring the boom, you certainly can.
The big deal with Alder Lake is that it marks a wholesale shift to a hybrid architecture, something Intel flirted with when it launched Lakefield. Alder Lake is markedly different, though, and comes with some big performance claims. At the outset, Intel has launched half a dozen SKUs. which really breaks down to three models with ("K") or without ("KF") integrated Xe graphics.
A few of them can be found on Amazon for preorder...
The flagship Core i9-12900K is also listed, but at the moment is only being offered by a marketplace seller for an inflated price ($1,499.99, which is well above MSRP).
Amazon's pricing may change when the processors release on November 4, and it will likely have the entire lineup listed. We just don't know what inventory levels look like.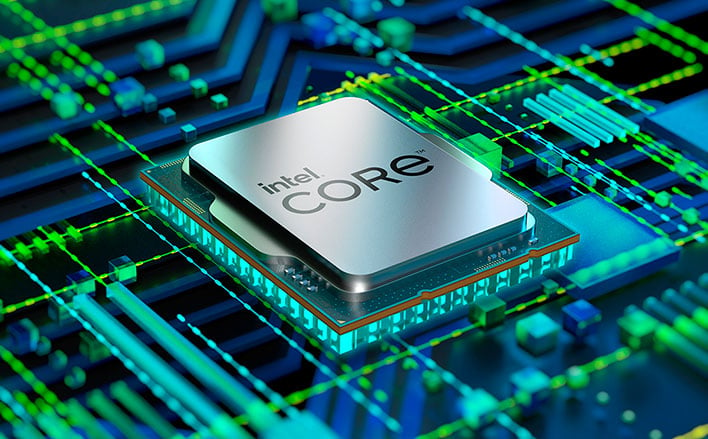 That said, there are other retailers also accepting preorders, and at lower price points. Here's a look...
We've only linked the ones that are available to preorder at the time of this writing. Stock is likely to come and go, but this is the current preorder snapshot. For reference, here's a look at Intel's recommended customer pricing (RCP) for each model, as well as a high-level overview of the specifications...
Bear in mind that the RCP reflects pricing for bulk orders (1,000 units). Retail pricing (what you actually end up paying) is oftentimes a little big higher. So for example while the Core i7-12700K carries a $409 RCP, the $449.99 preorder pricing is not necessarily out of whack.
One final note—be sure to join us on Wednesday at 5:30pm ET for an
Alder Lake livestream
with a special guest, Intel's Marcus Kennedy.