A Firmware Update Bricked These HP Printer Models, Here's The Latest On A Fix
Do you have an
internet-connected HP OfficeJet Pro
printer? Better disconnect it, quick. A bugged firmware update that gets automatically installed onto some HP OfficeJet printers has been found to brick the device under certain circumstances, and the only way to avoid getting it is to disconnect the printer
from the internet
altogether.
The update was released earlier this month, so in truth, if you were going to be hit by this bug, you probably would already have been. There's no fix if you are affected, either. Affected models won't start at all, simply displaying a blue screen with an "83C0000B" error code. The hidden service menu won't come up, so you can't even attempt to install an older firmware version.
HP hasn't publicly commented on the issue, but in a message to security blog
BleepingComputer
, the
corporation says
that its teams are "working diligently to address the blue screen error affecting a limited number of HP OfficeJet Pro printers." Affected models apparently include the OfficeJet Pro 9022e, OfficeJet Pro 9025e, OfficeJet Pro 9020e AIO, and OfficeJet Pro 9025e AIO.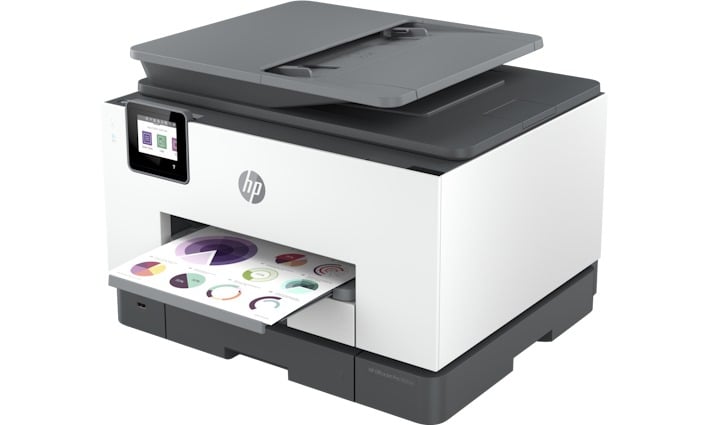 HP OfficeJet Pro 9025e AIO, one of the affected models.

Apparently, folks from the US, the UK, Germany, France, the Netherlands, Australia, Poland, and New Zealand have been bit by the bug. It's not clear exactly what the problem is—the error code is impenetrable to anyone outside of
HP
's internal development teams—but the end result means that the printer is totally unusable for any of its functions.
If you did get struck with this bug, HP wants you to head over to
its support site
to contact its customer support team for assistance. You will apparently have to send the printer to HP for servicing. It's possible that HP may replace your device altogether, which is a tidy resolution indeed.