Here's How To Join The Windows 10 Insider Program Without A Microsoft Account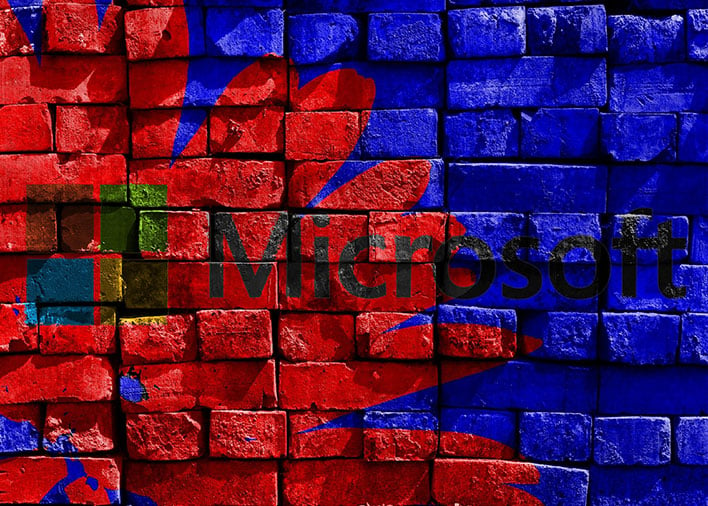 In order to join the Windows Insider Program, you are supposed to have a Microsoft Account, or a work account in Azure Active Directory (Azure AD). The very first step
Microsoft
outlines is to register one or the other, for anyone who wants to install a
Windows 10 Insider preview build
. However, there exists a workaround. More on that in a moment.
The Windows Insider Program is a neat way to explore new features in Windows 10 that have not yet been released to the public. It's a two-way street—you get access to new stuff, and in return, provide feedback to Microsoft on any bugs or issues that might crop up. Suffice to say, it's best to steer clear of preview builds on mission critical systems.
Microsoft is currently previewing its
20H1
and
20H2
builds of Windows 10. Each year, Microsoft issues two major feature-packed updates to Windows 10, and these will be the first and second ones for 2020.
How To Join The Windows Insider Program Without A Microsoft Account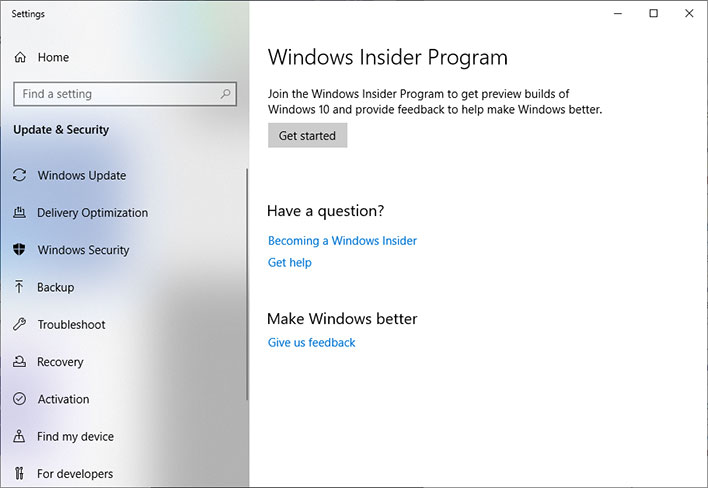 To join the Windows Insider program with just a local account, you can use a new tool uploaded to GitHub called
Offline Insider Enroll
. It is a command line script that enrolls
Windows 10
machines in the Insider program regardless of whether you have a Microsoft Account.
On the GitHub page, the developer explains that the scrip takes advantage of an undocumented TestFlags registry value.

"If this value is set to 0x20, all access to online Windows Insider services gets disabled. Because of this, we can set our own Windows Insider Preview configuration without being overridden by the contact to the service. Since Windows Update does not check if machine is actually enrolled to the program, you will get offered Insider Preview builds by just setting correct values in the registry," the developer states.
Once you
download the archive
and
extract its contents
,
right-click the script (.cmd file)
and select
Run as administrator
. The command box that pops up will ask you which Ring you want to join--Release Preview, Insider Slow, or Insider Fast. Here is a breakdown of the options, as
explained by Microsoft
...
Slow: The benefit of being in the Slow ring is that you'll still receive Insider Preview builds with new preview features and updates, but the builds will be more stable. Devices in the Slow ring are typically updated on a monthly basis with a new Insider Preview build through Windows Update. Builds are sent to the Slow ring after feedback has been received from Insiders on the Fast ring and analyzed by our Engineering teams. Slow ring builds include Quality Update service packages to fix key issues and also receive the latest Microsoft Security Response Center security fixes shortly after public availability. Note that, because these builds are from the Development Branch, they could have issues that might be addressed in a future flight. For more information, see Servicing comes to the Slow ring.
Fast: The benefit of being in the Fast ring is that you will be among the first to use and provide feedback on new and improved features. Devices in the Fast ring are typically updated on a weekly basis with a new Insider Preview build through Windows Update. Be prepared for issues that might block key activities or might require workarounds. Because we are also validating a build on a smaller set of devices before releasing, there is a chance that some features might fail in some device configurations. If significantly blocked, report the issue to us in the Feedback Hub app or the Windows Insider forums and be ready to reinstall Windows using the Media Creation Tool.
Release Preview: If you want to be on the current public release of Windows 10 but still get early access to updates, applications, and drivers without taking the risk of moving to the Development Branch, the Release Preview ring is your best option. The Release Preview ring is only visible when your Windows build version is the same as the current Production Branch. The easiest way to go between the Development Branch to the current Production Branch is to reinstall Windows using the Media Creation Tool.
You will need to reboot your system after selecting a Ring. Once you do that, type Windows Insider Program in the search bar to bring up the related settings page to confirm that you are enrolled. If you ever want to stop receiving updates, just run the script again and select Stop receiving Insider preview builds. That will also require a reboot.