Hidden Code Reveals Netflix Is Testing TV Gaming With Phones As Controllers
App developer Steve Moser has discovered hidden code within Netflix's app that points to the streaming service broadening its reach in gaming. The popular streaming service has been getting its feet wet in the gaming industry since it added games to its platform that are playable on iPhones, iPads, and Android devices in 2021. Since then, the company has released titles such as
Stranger Things 3: The Game
, and
Dead 2: Unleashed
. Now it seems the company is looking to broaden its gaming service to include TVs. The hidden code also included being able to use a smartphone as a controller.
In an interview with
Bloomberg News
, Moser said one line of code read, "A game on your TV requires a controller to play. Do you want to use this phone as a game controller?"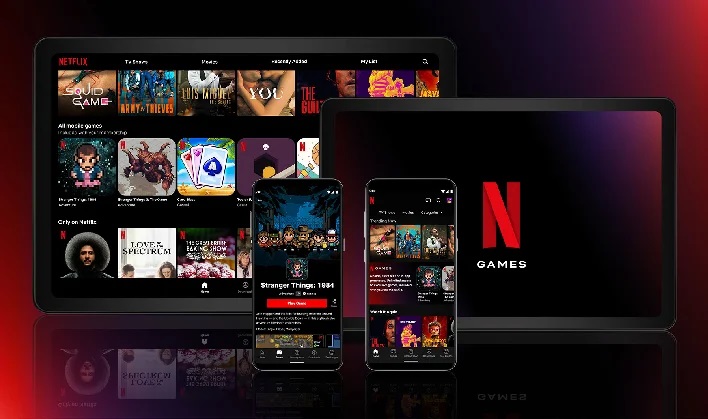 In a previous report that turned out to be true, Moser revealed that he found code hinting that Netflix was going to be bringing an
ad-supported
plan that would not include offline viewing. So, his current claim seems to be one that can be trusted.
The current method of accessing Netflix games includes having to download them from either the Apple Store or Google Play. Once downloaded, the games can be launched from within the Netflix app with an active subscription. As of right now, games do not appear on the Netflix app for TV.
Netflix struggled financially all of last year, reporting a loss of 200,000 subscribers in Q1 of last year, and expected to lose 2 million in Q2. The company hopes it can capitalize on the popularity of gaming, and in turn, keep current customers while bringing new ones to the service.
The company has said it has plans to implement a cloud gaming service at some point in the future. This would allow customers to play games without the need of downloading them, and is more than likely the method it will use if it does launch its gaming service on TVs. As of right now, nothing has officially been announced.
It is important to note, that while the
hidden code
is there right now, it does not guarantee Netflix will ultimately bring games to TVs through its streaming service. It does, however, seem to indicate the company is working toward that goal.