Intel's Dan Rogers And Robert Hallock Join Us Today To Talk Meteor Lake, Live!
Dave, Marco, and Chris will be joined by Intel's Dan Rogers and Robert Hallock on this week's episode of our Two And A Half Geeks livestream to talk Meteor Lake and other happenings from
Intel Innovation
!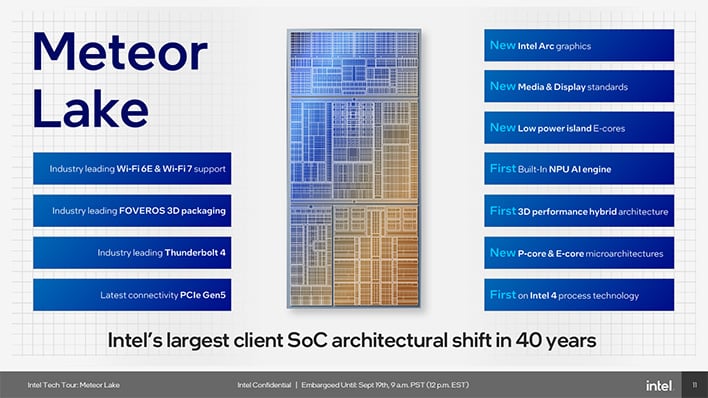 Intel unveiled its forthcoming tile-based
Meteor Lake processor architecture
at its Innovation 2023 event this week, with more cores, a beefed up GPU, and dedicated AI engine, and
it looks impressive
. We're sitting down with our friends Robert Hallock and Dan Rogers from Intel to dive a bit deeper on Intel's new mobile technology and what we can expect it to deliver to laptops coming this year.
Join us LIVE at 1PM ET this Friday, 9/22, and be sure to bring your questions so we can get them answered! You can catch the stream over at
Youtube
(or in the embed above),
on Twitch
,
LinkedIn
, or
Facebook Live
.