These Games Are Incompatible With Alder Lake But Intel Has A Temp Workaround
Alder Lake is here, and in a sense it represents Intel's own 'Zen' moment, like the one rival AMD had several years ago (see our
Alder Lake review
for our full analysis). That's great news for consumers (we need Intel and AMD to keep pushing and leapfrogging one another). What's not so great is that as good as Alder Lake is, its hybrid architecture has broken compatibility with some games in Windows 11 and Windows 10, because of the way certain Digital Rights Management (DRM) schemes work. Patches are in the pipeline, though, and there's also a temporary workaround for early adopters.
The issue here is a unique one. Intel's initial batch of Alder Lake CPUs are comprised of two different cores. They include P-cores, or performance cores (Golden Cove), and E-cores, or efficiency cores (Gracemont).
MSI tipped
the eventual release of Alder Lake SKUs comprised of only P-cores, but no such parts have officially been announced yet.
So what's the issue with games? Intel's Marcus Kennedy talked a little about this with us during our recent
Alder Lake livestream
(check it out, if you haven't already), and what it boils down to is certain DRM software incorrectly recognizing E-cores as another system.
"This prevents games implementing that DRM software from running successfully. Games may crash during launch or gameplay, or unexpectedly shut down," Intel explains in a support document.
These Games Are Currently Incompatible With Alder Lake In Windows 11 And Windows 11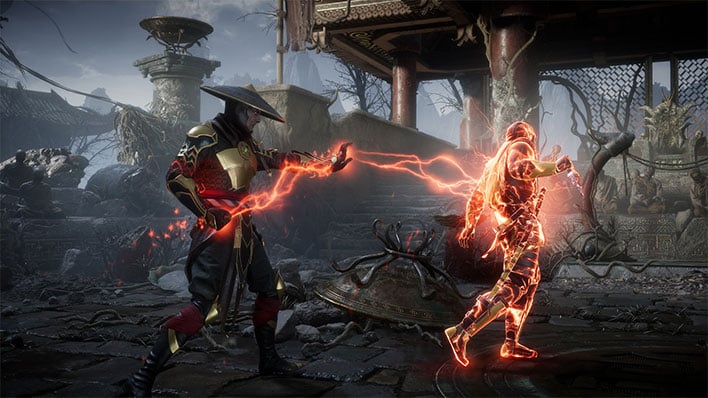 Here is a list of games that, for the time being, are not compatible with Alder Lake in Windows 11...
Anthem
Bravely Default 2
Fishing Sim World
Football Manager 2019
Football Manager Touch 2019
Football Manager 2020
Football Manager Touch 2020
Legend of Mana
Mortal Kombat 11
Tony Hawks Pro Skater 1 and 2
Warhammer I


Assassin's Creed: Valhalla
Far Cry Primal
Fernbus Simulator
For Honor
Lost in Random
Madden 22
Maneater
Need for Speed – Hot Pursuit Remastered
Sea of Solitude
Star Wars Jedi Fallen Order
Tourist Bus Simulator
Maneater
The top section in bold are titles that are expected to be patched this month to support Alder Lake. Intel says it is working with developers to roll patches for the bottom half as well, but at least for a dozen games on the list, updates that restore functionality should be out by the middle of November.
There's a separate list for Windows 10...
Ace Combat 7
Assassins Creed Odyssey
Assassins Creed Origins
Code Vein
eFootball 2021
F1 2019
Far Cry New Dawn
FIFA 19
FIFA 20
Football Manager 2021
Football Manager Touch 2021
Ghost Recon Breakpoint
Ghost Recon Wildlands
Immortals Fenyx Rising
Just Cause 4
Life is Strange 2
Madden 21
Monopoly Plus
Need For Speed Heat
Scott Pilgrim vs The World
Shadow of the Tomb Raider
Shinobi Striker
Soulcalibur VI
Starlink
Team Sonic Racing
Total War Saga - Three Kingdoms
Train Sim World
Train Sim World 2
Wolfenstein Youngblood
Intel says it is working with developers to roll out patches for these games as well, though there is no time frame specified in the
support document
. That said, there is a temporary workaround, if you must get any of these up and running on a new Alder Lake system right away.
Workaround To Get Games Incompatible With Alder Lake Up And Running
Since the DRM schemes in the aforementioned titles get confused by the E-cores and associates them with a whole new system, the workaround is to disable those cores. That's not ideal, as it effectively gimps a main feature of Alder Lake. But if you absolutely want to get a game like, say, Wolfenstein: Youngblood to run without issue, there is at least a path for doing so.
Here's Intel's workaround...
Power-up system and enter system BIOS setup
Enable switch Legacy Game Compatibility Mode to ON (one-time only) in BIOS
Save BIOS setup changes and exit
Boot your PC
Toggle Keyboard Scroll Lock key ON
Launch your game
Toggle Keyboard Scroll Lock key OFF after ending game title
You can usually get into your BIOS by pressing the Delete key or certain Function keys, though it can vary by motherboard—check your motherboard's manual if you're unsure. Also, be careful while you're in there because some systems can have adverse effects on your PC.