Samsung Galaxy S20+ 5G Images Leak Confirming Branding, Rear Camera Array
The Samsung Galaxy S20 family will be the new 2020 flagship Android device for Samsung. Instead of calling the device the Galaxy S11, as fits with the sequential order, Samsung is skipping ahead to the S20 name. While we've seen benchmarks and heard rumors about what the smartphone would offer, we have yet to see any clear images of the device in the wild until now.
Keep in mind that the Galaxy S20+ 5G smartphone pictured here is the mid-range offering in the coming Galaxy line. The Galaxy S20 Ultra will allegedly sit above it, and the base Galaxy S20 will sit below it. The images turned up on XDA Developers and were sent in by an anonymous source who completely ignored the sticker on the back of the smartphone saying no photos could be taken.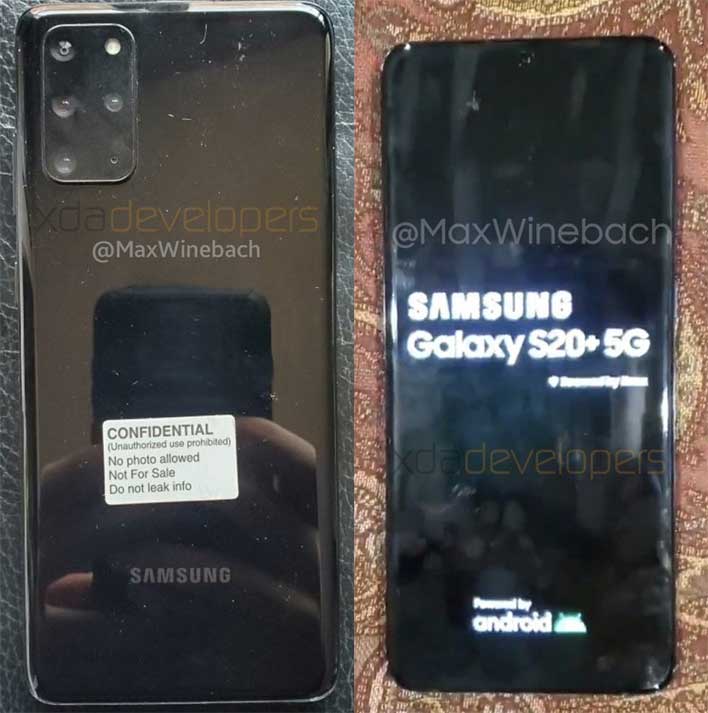 XDA does admit that some edits have been made to the photos to protect their source, but none change the design of the smartphone. On the rear of the smartphone appears to be four cameras, a flash, and what appears to be a microphone hole. The right side of the smartphone has a volume rocker and power button, and there is no Bixby button, as you find on the Galaxy S10 series.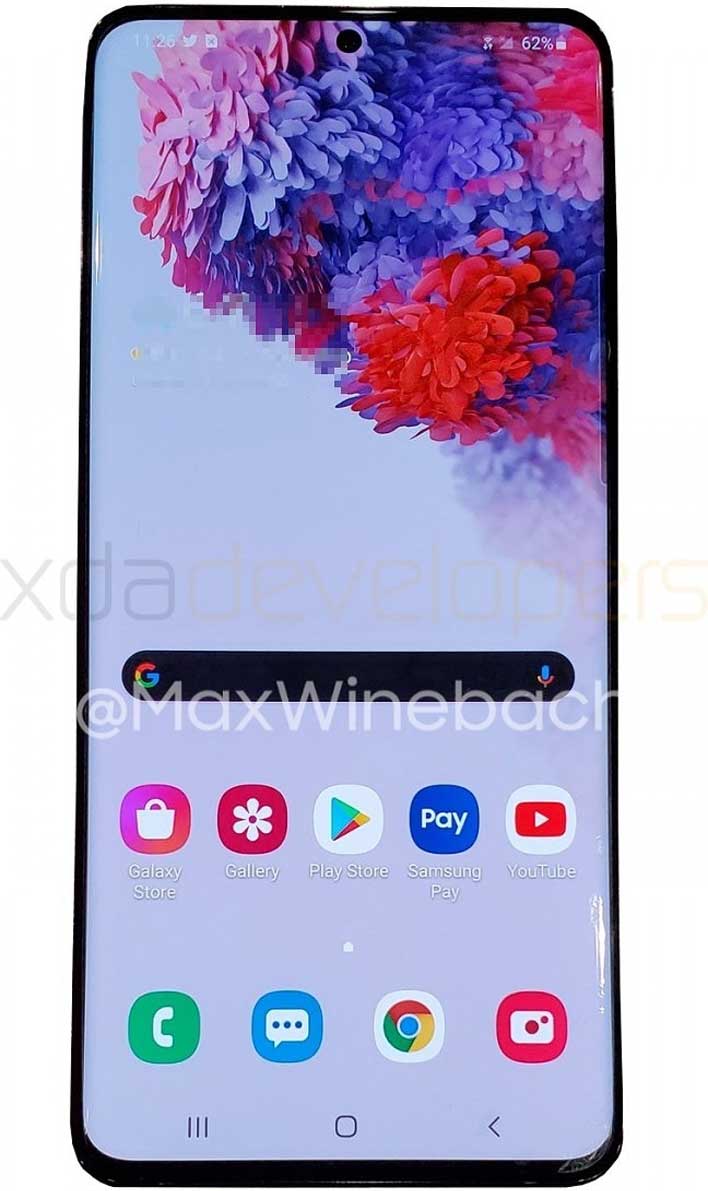 The front screen has slim bezels, and the front camera is nestled within a punch hole cutout. It does appear that the smartphone has given up the curved glass screen used on the Galaxy S10 series of devices and gone with flat 2.5D glass. As for the camera array, the primary sensor is thought to be a 12MP unit along with an ultra-wide, telephoto, and a macro lens. The smartphone will use a Snapdragon 865 SoC paired up with a Snapdragon X55 modem and is expected to support 5G on all networks, including the Verizon's mmWave network. Over the weekend, we saw benchmarks leak of the coming Samsung Galaxy S20 smartphone.