Epic Games Announces February Launch Date For Fortnite Chapter 2 Season 2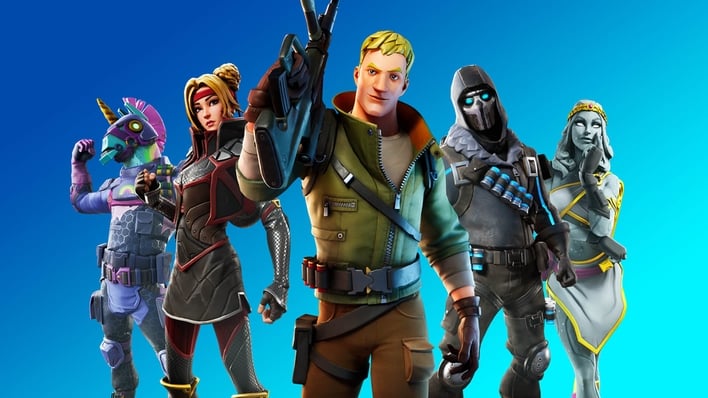 Fortnite
is a global battle royale phenomenon that has swallowed up gamers both young and old due to its accessibly for newbs and constantly evolving game mechanics. Epic Games switched things up with a new map and new adventures with
Chapter 2, Season 1
. Now the developer is looking to make another shift with Chapter 2, Season 2.
Epic Games announced today that Season 2 will kick off on Thursday, February 20th. But even before the new season kicks off, another big change will take place early in February with the release of the 11.50 update. This major update for Fortnite will shift the game to the Unreal Engine Chaos physics engine.
v11.50 will feature Unreal Engine's Chaos physics engine, which can allow for stuff such as what you see in this image to happen in Fortnite! pic.twitter.com/O22nwUybwC

— FireMonkey • Fortnite Intel 🎄 (@iFireMonkey) January 24, 2020
"At launch, the goal is to ensure that Fortnite still feels like Fortnite," writes Epic Games. "Along the way there will be some bumps, so we're starting tests with a small group of players. We'll also closely monitor feedback and make improvements over time."
The folks over at Fortnite Intel seem to think that the switch to "Chaos" will bring more realistic deformable buildings that will "crumble when you destroy it, for instance, rather than break from the bottom and vanish."
Interestingly, Epic Games is keeping a few of Season 2's tricks up its sleeve, as it has redacted three big "secrets" in its blog post. Could it be new weapons or potentially new vehicles? As long as we don't see a return of the much-hated Mechs, Season 2 should be pretty exciting.
For those that aren't quite ready to give up Season 1, Epic Games says that a new two-week event will take place along with new Overtime Challenges before February 20th.