Flying Car Project Gets A Green Light To Take Flight In China Skies
XPeng Aeroht announced that it has obtained a special flight permit issued by the Civil Aviation Administration of China (CAAC). The XPeng X2
flying vehicle
is the first manned electric vertical take-off and landing product to get the permit.
Flying vehicles
have enamored people's imaginations for generations. Up until a few years ago, the thought of flying to the local grocery store still seemed like science fiction to most. However, companies such as XPeng Aeroht are steadily moving toward making it a reality. The permit XPeng was granted will give the company the ability to further test its XPeng X2 flying vehicle in the skies of China.
The XPeng X2, a two-person flying vehicle, made its first public flight in October of last year at Skydive Dubai. The vehicle first had to complete a specific operations risk assessment, before receiving a special flying permit from the Dubai Civil Aviation Authority (DCAA). Over 150 attendees watched as the X2 navigated the sky with the city landscape providing a stunning backdrop.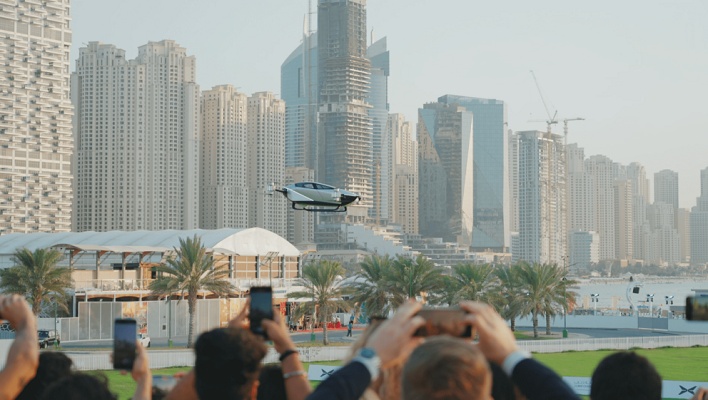 The X2 made its inaugural flight in June of 2021 and has since made over 3,000 additional test flights. Those tests included "testing and verifying of the vehicle's structure, power, flight controls, automatic driving capabilities and data monitoring."
The X2 is the company's Low-Altitude Air Mobility Explorer. Its design is described as being "like a waterdrop." This provides an extremely low drag coefficient. It weighs a mere 560kg empty, with a maximum take-off weight of 760kg. The flying vehicle can reach speeds up to 130kmh, with a flight duration of up to 35 minutes.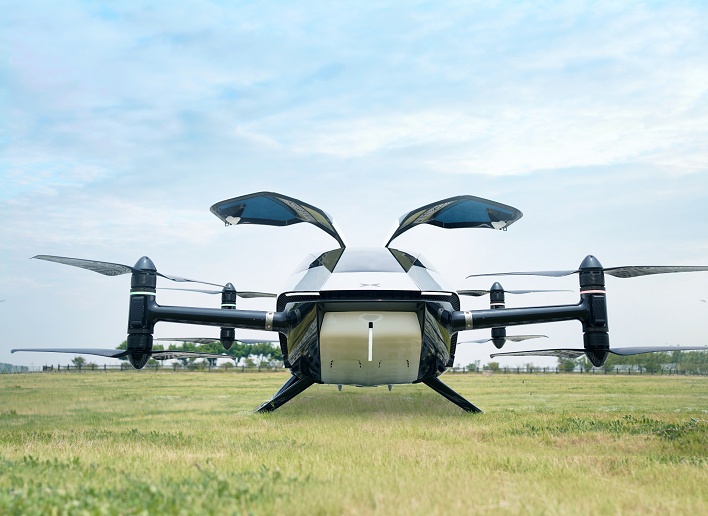 The vehicle is comprised of a cockpit with a floating display, an ultra-wide passenger view, and the seats are composed of premium carbon fiber materials. The airframe is made of full carbon fiber, with an aviation aluminum structure. It is powered by four independent batteries, with multi-motor power backup. In the unfortunate circumstance the X2 encounters any serious issues while in flight, there is a quick response airframe parachute.
He Xiaopeng, founder of
XPeng Aeroht
, speculated on the future of flying vehicles, stating, "After 2024, a small number of cars will fly to the sky, and in 2030, they will occupy the sky on a larger scale."