England Passes Law For Mandatory Gigabit Home Internet, Will The US Be Next?
New homes in the United Kingdom will be built with gigabit broadband internet connections, thanks to new laws being put in motion. The laws will make it easier for home buyers, renters, and some leaseholders to get upgrades to lightning-fast broadband internet.
In a world that seems to demand people have a home internet connection, many are still finding it difficult to get access to high-speed connections in respective homes. Options
such as Starlink
have closed the gap somewhat, but there is still a great chasm that exists in countries throughout the world, including America. The UK government is trying to fill in the gap for some in the country, with new laws that will require all new homes being built to have gigabit broadband connections.
As of right now, gigabit broadband is available in over 72 percent of the UK. The new updates will mean that more people moving into new homes will have a
gigabit-capable
broadband connection ready when construction is completed. This will negate the need for costly and disruptive installation work after homes are built, and will enable residents to acquire the best possible internet service as soon as they move in.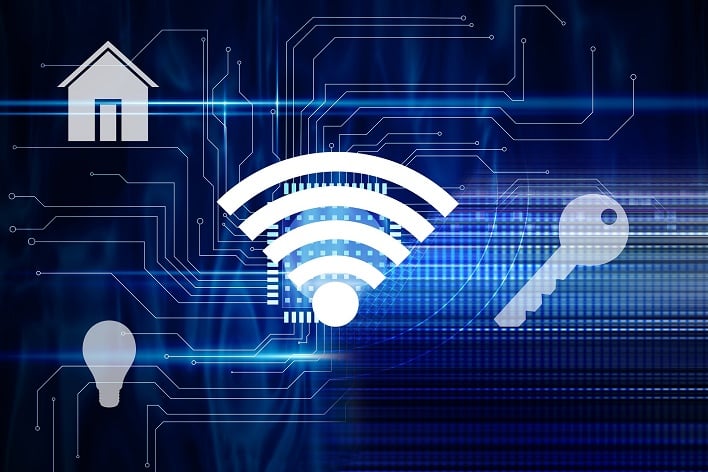 Another new law will also make it easier to install faster internet connections in blocks of flats when landlords repeatedly ignore the requests of their residents for access to higher-speed connections. The Telecommunications Infrastructure (Leasehold Property) Act (TILPA), is already in force in England and Wales, making it easier for broadband providers to gain access to install equipment in blocks of flats. It is estimated that an extra 2,100 residential buildings a year will be connected as a result of the new law.
"Nothing should stop people from seizing the benefits of better broadband, whether it is an unresponsive landlord or a property developer's failure to act," remarked Digital Infrastructure Minister Julia Lopez. "Thanks to our new laws, millions of renters will no longer be prevented from getting a broadband upgrade due to the silence of their landlord, and those moving into newly built homes can be confident they'll have access to the fastest speeds available from the day they move in."
According to data referenced in the government's technical consultation, around 12 percent, approximately 25,300 homes, still did not have access to a full fiber connection upon construction in a typical year. The new building rules will ensure home builders be legally required to future-proof homes in England for next-generation gigabit broadband as a standard practice during the construction process.
There will be a connection cost cap per home for developers, with those not being able to secure a gigabit-capable connection within the cap installing the next fastest connection available. Also, when a gigabit-capable connection is not available within the cap, gigabit-ready infrastructure, such as ducts, chambers, and termination points, must still be installed. This will ensure those homes are ready for higher speeds when available.
There are many around the world who would love to see
new laws
like these passed where they live. One question that remains is whether or not the United States government, or local state governments in the US, will follow suit in passing similar laws.