Corsair Launches Vengeance 6100 Gaming PCs With Powerful AMD Ryzen 3000 CPUs, Radeon Navi GPUs
Corsair is adding to its Vengeance family
of gaming PCs with the new Vengeance 6180 and Vengeance 6182. The machines are pretty well stacked with respect to performance thanks to their use of
AMD
hardware for both the processor and graphics cards.
Both Vengeance systems comes with a compact, cube-shaped chassis with see-through panels and customizable RGB lighting to show off its innards. On the processor front, Corsair has equipped the Vengeance 6100 Series with a potent AMD Ryzen 7 3700X processor, which is an 8-core/16-thread SKU with base/boost clocks of 3.6GHz and 4.4GHz respectively. Also on deck is a Radeon RX 5700 XT graphics card with 8GB of GDDR6 memory.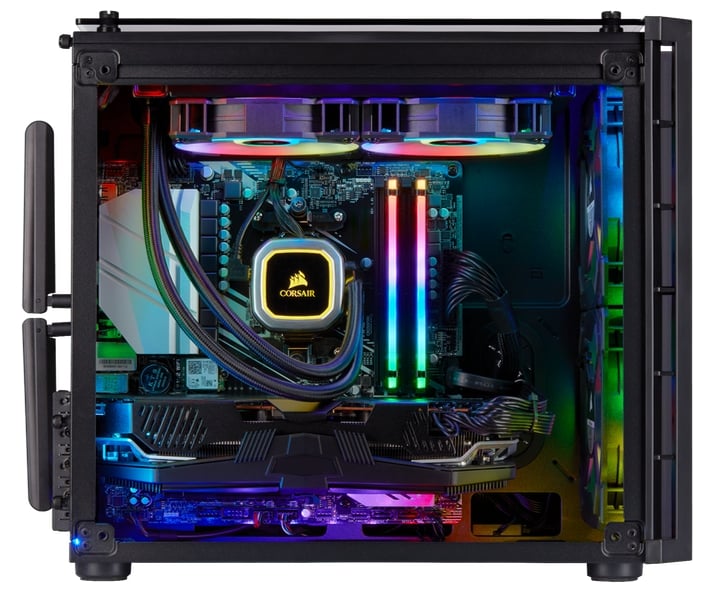 Along for the ride is 16GB of Corsair Vengeance RGB PRO DDR4-3200 memory, a Corsair RM650 80 Plus Gold PSU and a Corsair Hydro Series H100i RGB Platinum water cooler for the CPU. But here is where the Vengeance 6180 and Vengeance 6182 diverge; the former comes with a B450-based motherboard and a 480GB Corsair Force MP510 SSD. The latter, on the other hand, ups the stakes with a higher-end X570-based motherboard and a 1TB Corsair Force MP600 PCIe 4.0 SSD. If either of those SSDs aren't enough storage for your needs, you'll be glad to know that Corsair also includes an old school 2TB 7200rpm HDD as well.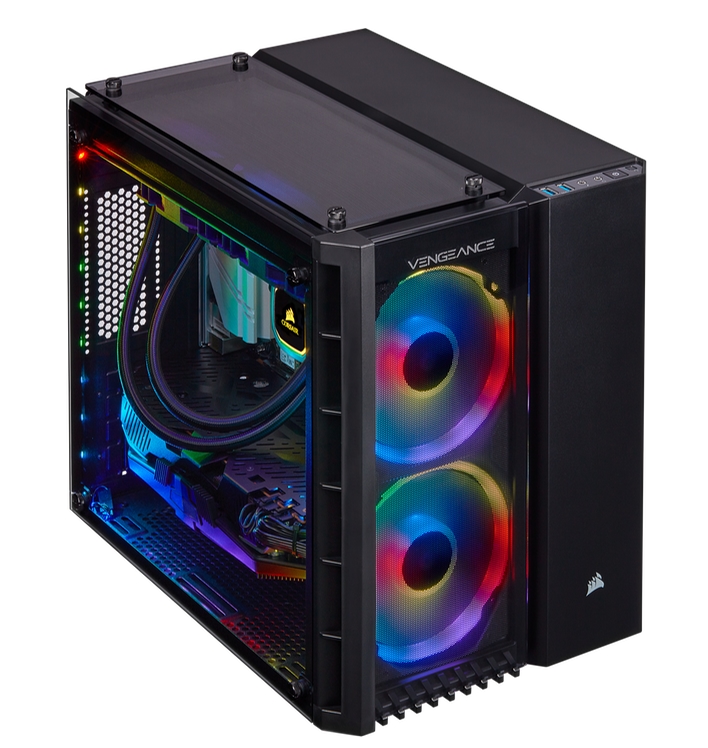 However, something really wonky is going on with pricing. We suspect that this could be an error on Corsair's part, but both systems are priced at $1,999. We have no idea why someone would opt for the Vengeance 6180 at the same price, so there's got to be something else going on here. We're waiting to hear back from Corsair on the pricing aspect and will update this piece once our questions are answered.
With that said, both the Vengeance 6180 and Vengeance 6182 are available not direct from Corsair and its retail partners, and come backed with a two-year warranty.