Here Are Some Deals On Clever Ways To Capture Celestial Events Day Or Night
While all the
major celestial events for October
have passed, there is no reason not be prepared for what is yet to come. Between binoculars and telescopes with smartphone integration, you can snag a deal on some great space-observing gear on Amazon to ensure you are ready for any meteor showers, lunar eclipse, or whatever else may be going on in the skies above.
Of course, the easiest way to get a closer look at celestial events is through a pair of decent binoculars, which is the first item in the lineup on sale. These
12x42 HD binoculars from Adasion
are $65.56 or 42% off the regular price, and come with a universal phone adapter and a 2.2" extendable tripod so you can snap some photos or simply take a look at your subject for yourself.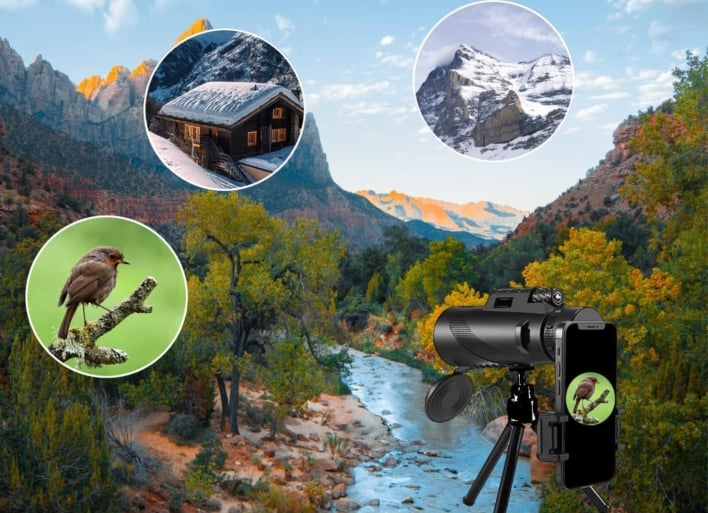 Aside from standard binoculars, there are also portable telescopes or otherwise monocular devices, such as the
PhysioPhyx 80x100 Monocular telescope
for $29.99, or 50% off, paired with a $20 off coupon. These claim to have 80 times magnification, are great for "hunting, mountaineering, hiking, animal observation, camping, tourism, concerts, ball games, viewing, driving, outdoor exploration and other activities" to "enjoy the beautiful scenery in the distance."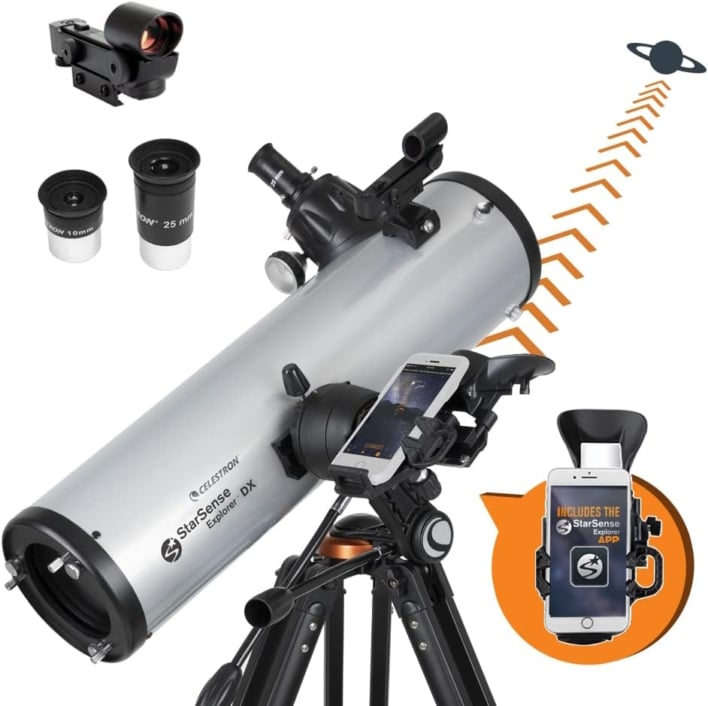 Of course, if you want to go semi-professional, there is always a proper telescope, such as the
CELESTRON StarSense Explorer DX 130AZ
, which is currently available for $398, or 17% off the regular price. However, for that price, you get a smartphone app-enabled 130mm telescope whose app can guide you to viewing the best celestial objects for observation based on your time and location.
Besides these deals, there are several other options for enthusiasts on Amazon, some of which we have listed below. If you snag one of these deals, let us know about it in the comments below...