Over 200 Canon Inkjet Printers Can Expose Your Wi-Fi Security Details From The Landfill
Canon has issued a security bulletin warning that hundreds of its
inkjet printer
models have a flaw that could potentially expose your Wi-Fi network details after you've disposed it or sent it to a third-party entity to be serviced. The issue at hand is that affected models, including both consumer and professional units, do not properly wipe your Wi-Fi settings like they're supposed to.
"Sensitive information on the Wi-Fi connection settings stored in the memories of inkjet printers (home and office/large format) may not be deleted by the usual initialization process," Canon explains.
The list of affected models is quite long—we counted over 200 inkjet printers, including home and office SKUs and several large-format inkjet models spread across its E, G, GX, iB, iP, MB, MG, MX, Pro, TR, TS, and XK series. This is obviously not an ideal situation, but hey, at least it's not another
sketchy ink subscription
scandal (we're looking at you, HP).
Given that so many inkjet models are affected, the specific Wi-Fi connection details that remain in memory varies. Typically, however, details such as your network SSID and password, network security setting (WPA3 and so forth), IP and MAC addresses, and network profile are among the details that could theoretically be extracted by a third-party.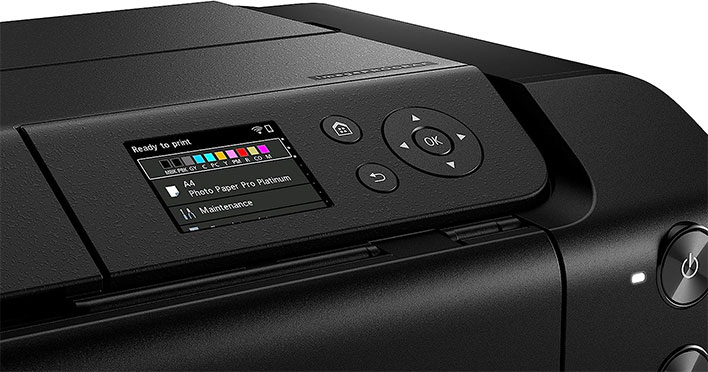 These details could help a determined hacker to compromise your network. So, what can you do besides holding onto your affected inkjet forever? Whether disposing of your printer or sending it somewhere for repair,
Canon advises
taking the following steps...
Reset all settings (Reset settings > Reset all)
Enable the wireless LAN
Reset all settings one more time
If your affected printer model does not have an option to reset all settings, then follow these steps instead...
Reset LAN settings
Enable the wireless LAN
Reset LAN settings one more time
Fortunately, it looks as though most of Canon's newer printers are not affected by this bug. You can view the
full list
to see if yours appears on it, and if so, make note of the above mitigations.