Borderlands 4 And Tiny Tina's Wonderlands 2 Allegedly Confirmed In Profile Leak
LinkedIn continues to be a gold mine for gaming sleuths looking to unearth unannounced video games. This latest leak comes by way of a profile of a supposed developer at Gearbox Software, that mentions
Borderlands 4
and Tiny
Tina's Wonderland 2
. While it's not particularly surprising to hear Gearbox is hard at work in a new installment in the
Borderlands
franchise, it's definitely a surprise to hear that they're working on a new installment of
Tiny Tina's Wonderland
.
While the game was well received when it was released last year, it didn't seem to resonate with the larger gaming community. Although, it does appear that it did well enough to warrant a sequel. Looking through the archives at IGN did bring up comments from Randy Pitchford, CEO of Gearbox, where he discusses how well the game did.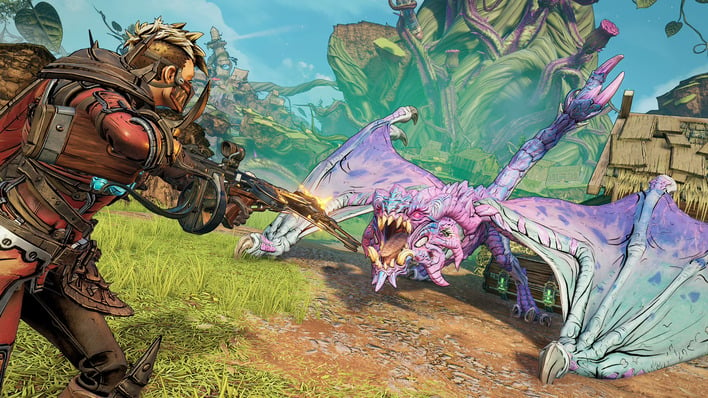 At Embracer Group's annual general meeting,
Pitchford stated
that "
Wonderlands
shattered all of our target expectations, both critically and commercially." He would also go on to say "and I'm thrilled to report that in addition to great financial rewards from this victory that will be coming our way in the coming quarters, we have established a firm beachhead, and we now clearly have a new franchise on our hands."
The
profile doesn't mention
any release dates for either title, so gamers will need to be patient and wait for Gearbox Software to make an official announcement. However, seeing as how
Borderlands 3
was released in 2019, it will most likely see release well before we see
Tiny Tina's Wonderland 2
. However, fans of both series may want to temper their excitement as all this may change with the
possible sale of Gearbox Software
by parent company Embracer Group.