Gearbox, Owner Of Duke Nukem IP And Borderlands Developer, May Be For Sale
Gearbox Entertainment may be changing hands as its current owner, Swedish
game developer
Embracer, might be selling the company responsible for the incredibly popular first-person shooters Borderlands and
Duke Nukem
. The news comes as Embracer reported to investors it was aiming to tighten its money belt as it needed to "shore up" its finances.
In June of this year, Embracer let its investors know that it would undergo a bit of restructuring to reduce its net debt to less than $903 million by the end of the financial year. CEO Lars Wingefors said it had been a "challenging year" for the company, and the plan would include studio closures, canceled projects, and layoffs. It seems it also might consist of selling Gearbox Entertainment to Goldman Sachs and Aream & Company.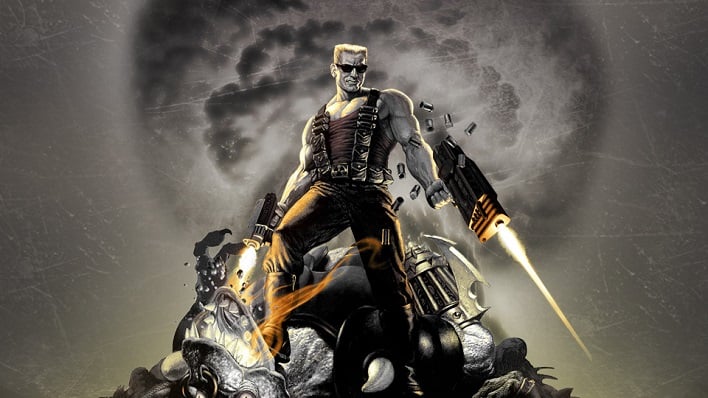 The Embracer Group had been snatching up game studios recently, with purchases like the Tomb Raider developer Crystal Dynamics and Gearbox. Then, earlier this year, Embracer reported that a $2 billion deal had fallen through at the last moment with Savvy Games Group. This led the company to announce the closing of some studios, one of which was the studio behind the Saints Row series Volition.
Gearbox Entertainment had not been idle about purchasing other studios, either. In January of this year, the company announced it had acquired Captured Dimensions, which has worked on some movies with the likes of 20th Century FOX, Lionsgate, and Sony Pictures, as well as game titles such as both 2K Games and Electronic Arts, according to a press release by Gearbox.
Even if the sale of
Gearbox Entertainment
goes through, Embracer will still own a fair share of companies. Those include Deep Silver and THQ Nordic, developer Coffee Stain Studios, and Saber Interactive, among others. Neither Embracer nor Gearbox have commented on the potential sale as of yet.