BMW Changes Gear And Shifts Out Of Heat Seat Subscriptions And Other Microtransactions
We can breathe a small sigh of relieve as BMW announces that it is nixing its controversial heated seat subscription for its cars. It's a small concession, but unfortunately, paywalled in-car features, services, and functions are not going away anytime soon.
BMW, the German automaker that has been known to push the boundaries of performance and technology,
decided again to start charging
people buying new BMW cars a fee to activate certain in-car features, such automatic high-beam and heated seats functions. While this kind of forcing consumers to pay to play practice seems to be normalcy for
brands like Tesla
, this move by BMW felt like the last straw for critics and fans of the brand.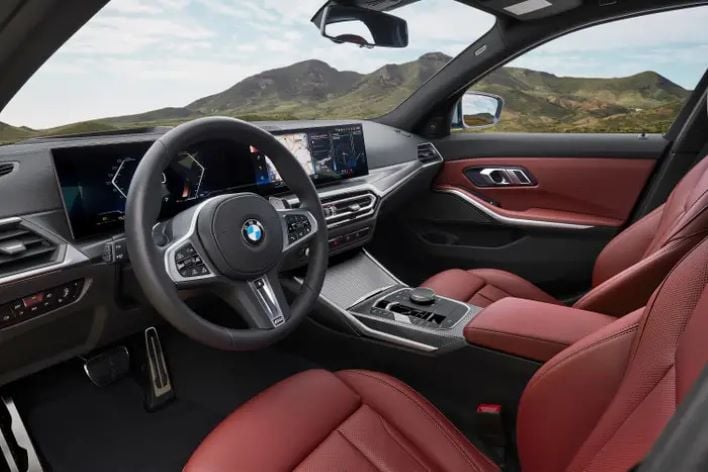 Since the program launched last year, brand new BMW owners had to fork over $18 per month for heated seats activated via an over-the-air code. Alternatively, they could opt to pay $180 per year or $415 for unlimited access. Due to massive push-back (and low take levels), however, BMW has decided to drop that charge and not place hardware already existing in its vehicles behind paywalls.
"We actually are now focusing with those 'functions on demand' on software and service-related products, like driving assistance and parking assistance, which you can add later after purchasing the car, or for certain functions that require data transmission that customers are used to paying for in other areas," Pieter Nota, BMW board member for sales and marketing
told Autocar
.
It's interesting to note that, at least in high-end cars like BMW, drivers in cold climates usually use heated seats alongside heated steering wheels. The fact that the company only mentioned dropping the fee for heated seats seems to imply that customers need to pay up for the latter function. While it makes sense to pay for navigation services or telematic subscriptions, it's really a sad rabbit hole the industry is heading into where car makers are thinking of ways to nickel and dime its customers for traditionally standard functions and features.