Westwood Studios Classic Blade Runner Game Makes Triumphant Return, Get It Here
Gamers who were around in the late '90s and had a penchant for point-and-click adventure games may have played what is widely held as one of the best classic games of the genre. That game is Westwood Studios' Blade Runner, which is based on the iconic sci-fi film of the same name. While the game was very popular in its day, the lack of a digital version meant that the game was fading into memory.
That has changed with Blade Runner getting a refresh thanks to the work of devoted fans, and it has been made available on GoG.com. The game landed five years after the final director's cut in 1992 brought renewed interest in the film. Legal wrangling and finding a developer contributed to the five years between the movie and the game's launch.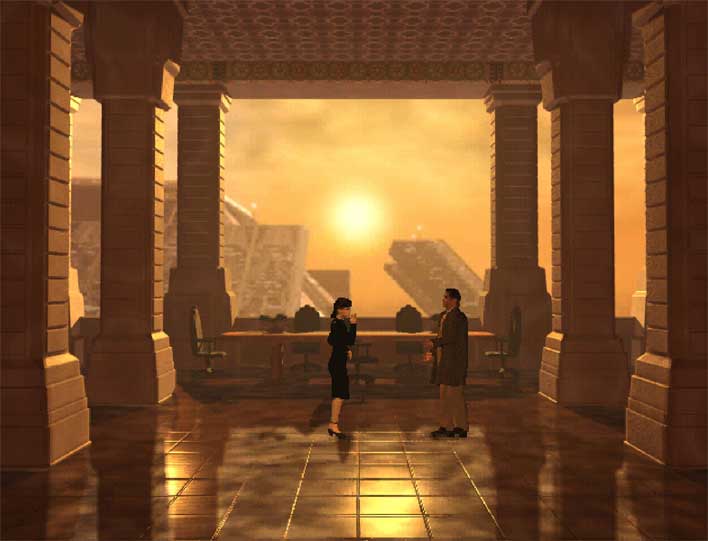 The goal of the game in its day was to create a 3D real-time adventure that sees the hero, Ray McCoy, conducting an investigation into replicants while Rick Deckard is conducting his. The game story progresses depending on player decisions giving it multiple possible endings. It took eight years for developers to take the code off the original Blade Runner CDs and put it together again for the digital version. The result is a downloadable game that is available right now, is DRM-free, and needs no internet connection to play.
Interestingly, the date in the film opening sequence passed last month, and the movie's future is now our history. The game is available for download here and is on sale for 10% off, making it $8.99 right now. The game lets players:
Immerse yourself in the dark, gritty world of Los Angeles 2019, where you become both the hunter and the hunted.
Explore over 100 interactive environments including sets from the Ridley Scott's 1982 movie.
Take part in a non-linear story that creates a unique experience every time you play.
Interact with over 70 motion-captured characters, all with their own AI and agendas.
Witness the climatic noir-style visuals, engulfed in smoke and rain.
Recognize the Hollywood cast from the original film including Sean Young, James Hong, Joe Turkel, Brion James, and William Sanderson.
Listen to the ambient, multi-track audio and hear the music which includes specially recreated cuts from the original Blade Runner soundtrack.
Step into the role of detective Ray McCoy and utilize Blade Runner tools you know from the movie. Use ESPER photo analysis machine to distinguish replicants from humans, and analyze all case clues with the Knowledge Integration Assistant.
The last time we talked up GoG was when the original Diablo game landed there for download.