Mini PC Deals Offer Big Savings On Pint-Sized Powerhouses
We are only five days from Black Friday, and with it comes a plethora of deals on
Amazon
, which is trying to beat out all the brick-and-mortar stores competing for sales this year. Today, we have a handful of mini PCs that could make for a great home theater addition or home office box that will fit just about anywhere.
Leading off the lineup, we have the
ACEMAGICIAN Ryzen Mini PC
at $309 at 9% off plus and $80 off coupon. This little box is powered by the AMD Ryzen 5 5600U, which is paired with 16GB of RAM and a 512GB SSD, making it fairly capable. While this isn't the most storage in the world, the ACEMAGICIAN should have more than enough horsepower to complete most home tasks and some light gaming.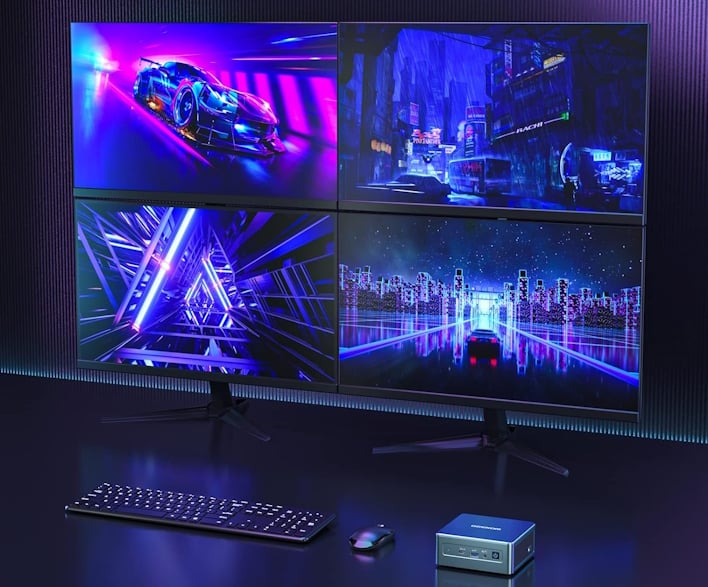 Following that up, we have the
GEEKOM NUC IT11 Mini PC
for $499 or 19% off the regular price. This box is powered by the 11th Generation Intel i7-11390H and is paired with 32GB of RAM alongside a healthy 1TB SSD, rounding things out. While this is nearly $200 more than the previous offering, it certainly would be worth the upgrade with double the storage and double the RAM.
Closing out the shortlist of deals today, we have
Lenovo ThinkCentre M910Q
Tiny Desktop at $261.90, and while this isn't necessarily a deal, we figured it was worth highlighting as you don't get a refurb like this very often. Under the hood is an Intel i7-6700 coupled with 32GB of RAM and a 1TB NVMe SSD, which ought to be more than capable of home office work up to some video and graphic work if that is your thing.
Beyond what we have listed here, there are a good handful of other deals that you should check out, which we have listed below. Hopefully, any one of these deals will be enticing enough for you, and if that is the case, let us know what you snagged in the comments below.