Bing Chatbot Can Now Have A Voice Conversation With You On Desktop Systems
While
Cortana
may not be talking to you for much longer, Microsoft has given a voice to its Bing Chat to keep you company. Microsoft has now added the speech-to-text ability to its Bing Chat, giving the chatbot the ability to be heard.
Microsoft made a multitide of announcements regarding its advancements in AI technology at its Build conference recently. Some of those announcements included bringing Bing Chat plugins to Windows. Some of the
mobile platform
offerings that will make their way to desktops include the ability for users to verbally ask Bing Chat questions and for the chatbot to be able to respond to those questions in a voice of its own.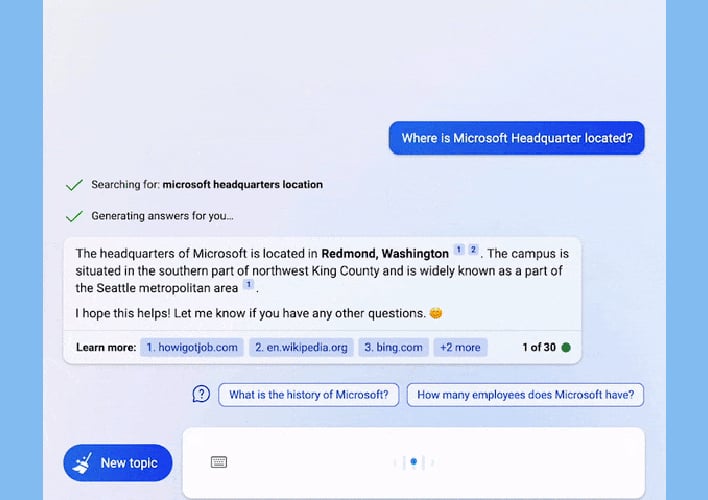 Microsoft stated earlier that it wanted to "deliver new AI innovation," and that in turn, "the Bing experience on both desktop and mobile will get much richer."
The new Bing Chat feature is very much like its mobile companion, in that a user will simply click on the microphone on Bing's chat box and then ask a question out loud. Currently, the chatbot supports English, Japanese, French, German, and Mandarin, but Microsoft adds that additional languages are "on the way."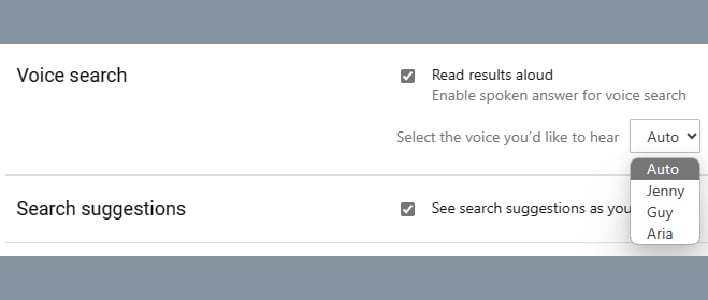 Users can select which voice they would like Bing to use within a Microsoft Edge browser by going to Settings > Voice search > Select the voice you'd like to hear. There are four options to choose from that include Auto, Jenny, Guy, and Aria.
Other additions to Bing Chat came earlier this month which included increasing chat turns from 30 to 300, Bing Image Creator being supported in all chat modes, and travel queries generating more visual results.
Microsoft also announced late last month that it was bringing the power of
Bing Chat
to its new Windows Copilot. The company stated, "Windows Copilot, together with Bing Chat (including the shared plugin platform with Bing and OpenAI), enables those plugins to be enhanced through applications on Windows. This makes it easier than ever to get personalized answers, relevant suggestions, and take quick actions."