Bang & Olufsen Unveil The Beolab 8 Wireless Speaker For Audiophiles With Deep Pockets
The legendary Bang & Olufsen Beolab series has received its latest update: the Beolab 8, which is a wireless speaker that embraces the present just as much as its heritage, the company says. For those not familiar, the Beolab is a high-end speaker series, with pricing that reflects its audiophile status (B&O's Beolab 90 floor-standing speakers, for example, cost $135,000).

Danish audio manufacturer
Bang & Olufsen
(B&O) says its stylish Beolab 8 speaker can be used in one of three configurations: as a standalone product, paired with another Beolab 8 for a more powerful stereo experience, or connected to any of B&O's latest speakers or even
legacy models
from as far back as 1984.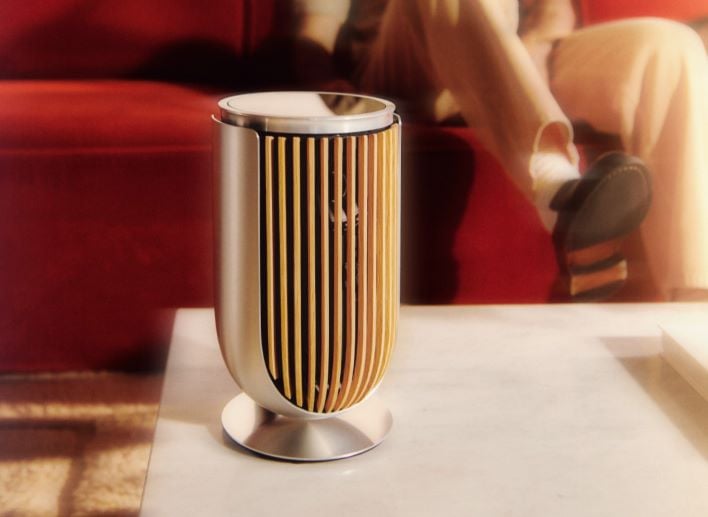 "Our goal is to create powerful and immersive listening experiences for our customers. Beolab 8 provides exactly this. It is a scalable speaker that is all about flexibility, performance, and innovation," says Michael Henriksson, Vice President of Product Marketing at Bang & Olufsen and continues:

In the business end of things is a triple driver setup, consisting of a 3-inch midrange 5.25-inch woofer and 16mm tweeter. Each driver was supposedly carefully selected and tuned by B&O's tonmeisters, using the well-regarded 2013 Beolab 17 as the performance benchmark.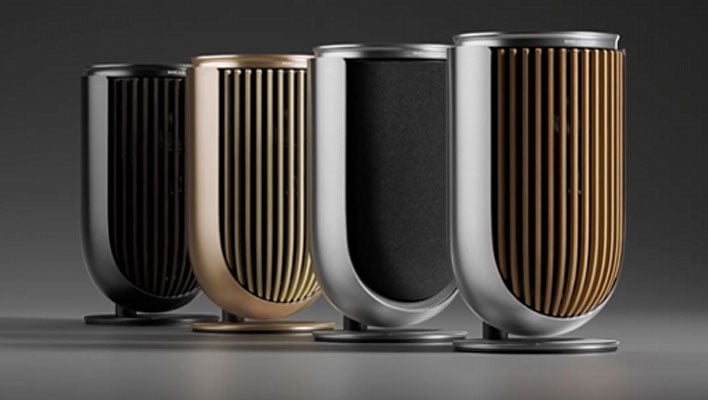 Customization and adaptation are key things that help future-proof the Beolab 8. Users can switch between two listening modes using beam width control—one that offers a narrower sweet spot listening experience, while the other diffuses the sound throughout the room. When combined with room compensation and ultra-wide band technology, users can easily adapt the speaker to pretty much any room it's place in. Just as impressively, the speaker will even fine-tune the sound to the type of speaker cover being used. It works by way of sensors on the front of the unit alongside magnets in the covers.
The
Beolab 8
will be available at the end of October for $2,749, and will be sold in various colorways, namely Silver / Natural Aluminum, Gold Tone, or Black Anthracite. Customers also get to choose from oak, light oak, dark oak, or fabric speaker covers.

Image credits: Bang & Olufsen