Bang And Olufsen Unveils 'Future Proof' Beosound Home Speakers With A Stylish Kick
Famed audio brand Bang & Olufsen
has announced
updates to a couple of its premium Beosound wireless speakers. Besides the refresh, B&O claims that a replaceable module on these new models can be future-proofed with new technology beyond the lifespan of the competition.
The vaunted Danish brand is combining high style, audio prowess, sustainability, and of course, high price with its fifth-generation Beosound A9 and third generation Beosound 2. They will both be offered in new colors, updated looks and new features, plus future-proofing through a swappable module on top of B&O's Mozart software.
How the claimed "future-proofing" works is twofold. The first method is standard fare, whereby the speakers will receive firmware and feature updates as they become available. Second is when internal components become obsolete—say, when new streaming protocols or connectivity hardware become available in the future—the module can be replaced, therefore (theoretically) allowing the speakers to live a long service life.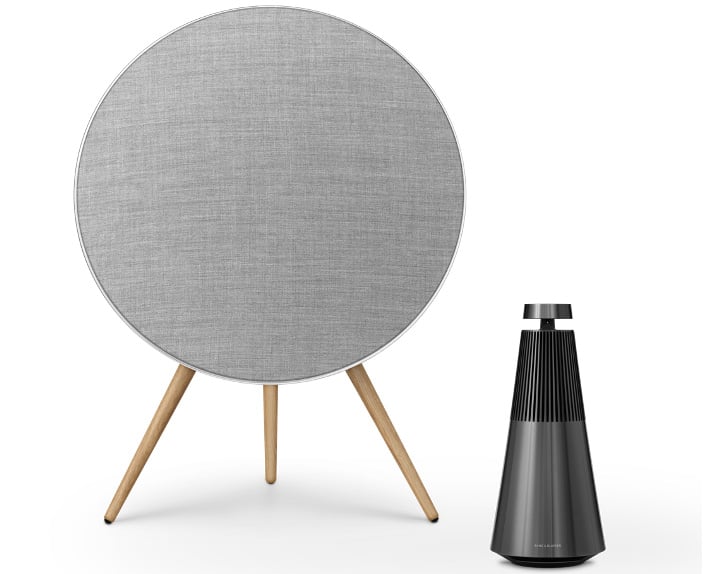 Like its predecessor, the Beosound 2 keeps its lava lamp shape for all round sound projection. New to this model is a new control interface, Active Room Compensation (a feature that actively scans the room and placement for optimized sound), and a new Black Anthracite color to the mix.
More than 10 years after its first iteration, the Beosound A9 carries on its large circular speaker layout. The designer says that the A9 has a cleaner and unified design now, although we're sure that some people will still mistake it for a folded table. Nonetheless, the A9 will offer more color and material customization, while keeping plenty of power and drivers (seven of them) to fill the room. Like the Beosound 2, there's Active Room Compensation, a new command interface—slide your hand across the surface to change the volume or tap to control media—and new standard colors.
As with almost any
Bang & Olufsen
product, expect to pay handsomely for the privilege of ownership. The Beosound A9 (available in March) will start at $3,700, whereas the Beosound 2 (April) will start at $3,200.