ASUS Unveils The ROG Raikiri Pro Xbox Controller With A Sweet Integrated OLED Display
ASUS unveiled its new highly-customizable gaming controller at CES. The ROG Raikiri Pro features a built-in OLED display, tri-mode connectivity, and more.
When it comes to video game controllers, gamers are very picky about what they use. They want a responsive and durable controller that will help them get that vital headshot. ASUS is known for its quality products, and it has now entered the controller arena with its ROG Raikiri Pro.
Perhaps the most intriguing feature of the Raikiri Pro is its OLED display. Gamers will be able to customize animations, view status indicators, and switch profiles right from the OLED screen. Two buttons above the
OLED
display can be used to switch between different controller profiles, even in the middle of a heated battle. The OLED display can be customized via Asus' Amoury Crate.
The Raikiri Pro controller is ideally designed to work with PC and Xbox platforms. Its tri-mode connectivity makes the
controller
extremely versatile with wired USB-C, low-latency 2.4GHz RF, and Bluetooth mode. So, no matter when or where you are playing, you should have no issues connecting the Raikiri Pro.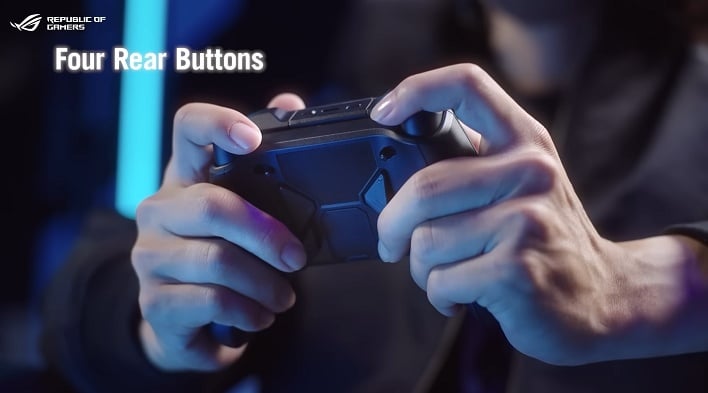 Most Pro controllers are known for having rear controls, giving gamers added flexibility in how they utilize the controller. The Raikiri Pro's ergonomic shape provides a perfect grip, no matter the hand size so that the rear buttons are always comfortably within reach. The four left and right rear buttons come equipped with cross stripes to create a textured, non-slip finish, and each provides tactile feedback with each press. Gamers will be able to program the rear buttons as hotkeys or use them to tweak joystick sensitivity on the fly for greater levels of control.
Another customizable feature is the selectable step triggers. The left and right triggers offer a full range of motion and include a short trigger lock mode. Further customization can be made with Amoury Crate by adjusting the trigger dead zones to meet individual preferences.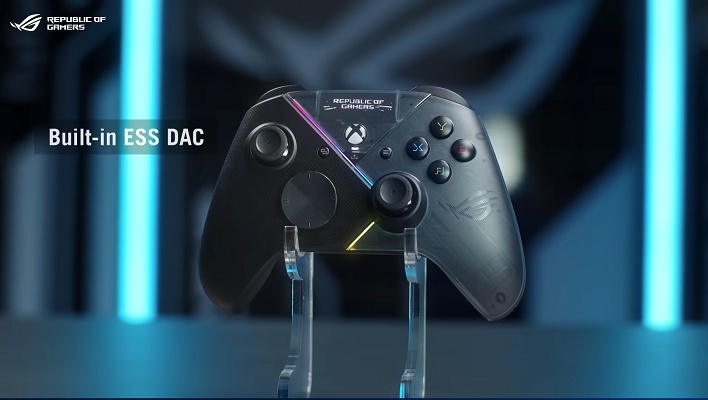 Having premium audio is crucial for hearing those footsteps in the midst of a battle. The ROG Raikiri Pro comes with a 3.5mm headphone jack that delivers premium, true-to-life audio. It is powered by the built-in ESS DAC and supports a mute button for voice chat on and off. It should be noted that the headset connection is only available in wired mode.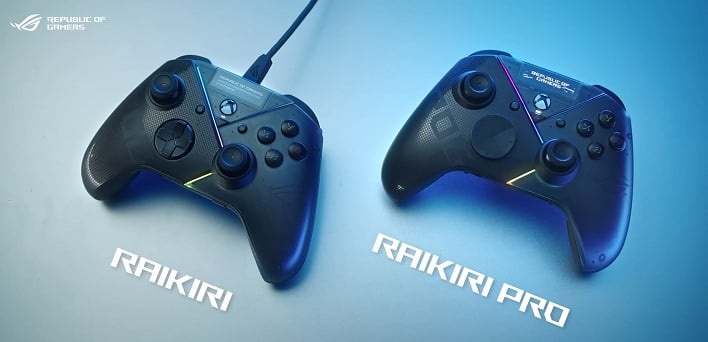 There is a non-pro version of the ROG Raikiri as well. It will be a wired version and only have 2 rear buttons. It will also lack an OLED display.
As of right now, gamers will have to wait to find out when the ASUS
Raikiri controllers
will be made available and how much each will cost.