Aston Martin's DBS 770 Ultimate V12 Super GT Flagship Rolls Out With A 759HP Roar
Aston Martin is saying goodbye to the current-generation DBS, and it's getting one heck of a send-off party. Or in
Aston Martin
's words, a "ferocious farewell" to its super GT flagship. The automaker isn't exaggerating, either—it's making a very limited run of DBS 770 Ultimate models equipped with a twin-turbo V12 engine cranking out 759 horsepower.
"As its name suggests, the DBS 770 Ultimate is an emphatic last word. The most powerful production Aston Martin ever, and the fastest and most powerful DBS to date, extensive design and engineering enhancements ensure the DBS 770 Ultimate is an unforgettable and highly-collectible celebration of Aston Martin's flagship Super GT," Aston Martin says.
Built in "strictly limited numbers," Aston Martin says it is making 300 coupes and 199 convertibles, all of which will be sold ahead of release.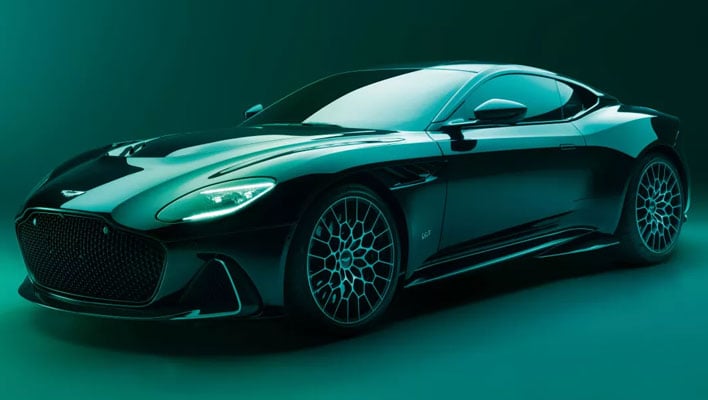 All of them will feature a tuned version of the company's quad-cam, 5.2-liter V12 engine. In addition to producing 759HP (which isn't as much as
Ferrari's 812 Competizione
, but not far behind either), it's also rated to deliver 664 pound-feet of torque sent to the rear wheels by way of an eight-speed ZF eight-speed automatic transmission.
Stomp on the pedal and the DBS 770 Ultimate will accelerate from a dead stop to 60 miles per hour in just 3.2 seconds. Or 3.4 seconds if opting for the convertible. Either way, it's a a breakneck pace for sure. Keep the pedal mashed and you'll see a top speed of 211 miles per hour.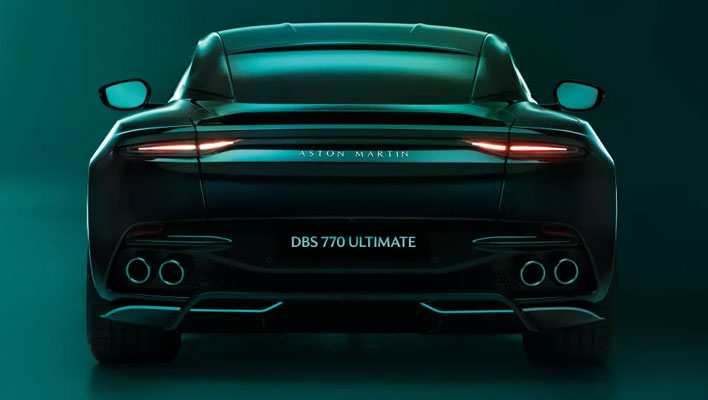 "To further improve the direct nature of the steering response and increase the level of detailed feedback, DBS 770 Ultimate introduces a new solid mounted steering column, allowing the driver to enjoy a more precise connection with the road ahead, feeling what the front tyres are doing with utmost confidence and accurately gauge available grip," Aston Martin explains.
The automaker says it improved the front-end lateral stiffness by 25 percent for a better feel and response, achieved in party with an enhanced front cross member and thicker rear undertray. In addition, drivers can expect a 3 percent improvement in global torsional stiffness for more balanced driving dynamics.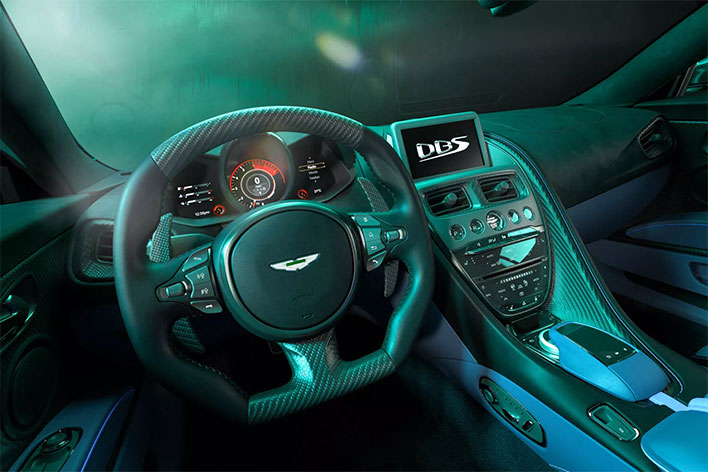 It's a rather long list of upgrades and improvements, both to the overall performance and visual styling. Among them is the availability of a new set of unique 21-inch wheel styles being offered in three finishes, special badging on the center console and door sill plaques, and sports seats with semi-aniline leather that come standard.
There's no mention of pricing, though if you have to ask, then like this author you probably can't afford it. Production on the
DBS 770 Ultimate
is set to begin this quarter, followed by deliveries to customers in the third quarter.