Apple iPhone 15 Pro Design Upgrades Are Reportedly The Biggest Yet Since Adding 5G
Apple fans are eagerly awaiting the announcement of the new
iPhone 15
lineup, with some exciting upgrades expected. From a thinner bezel on the iPhone Pro, to the highly-anticipated USB-C charging change over from the iconic, yet antiquated, lightning port, there seems to be plenty for Apple fans to be hyped about.
As Apple's launch event for its latest iPhone family of smartphones and newest lineup of the beloved Apple Watch nears, there has been no shortage of leaks and rumors surrounding what changes might be coming for the devices. Last year's changes to the
iPhone
did not particularly set the world on fire, but new rumors seem to indicate this year may be different, especially for the Pro models, which some are touting as being the biggest updates since adding 5G.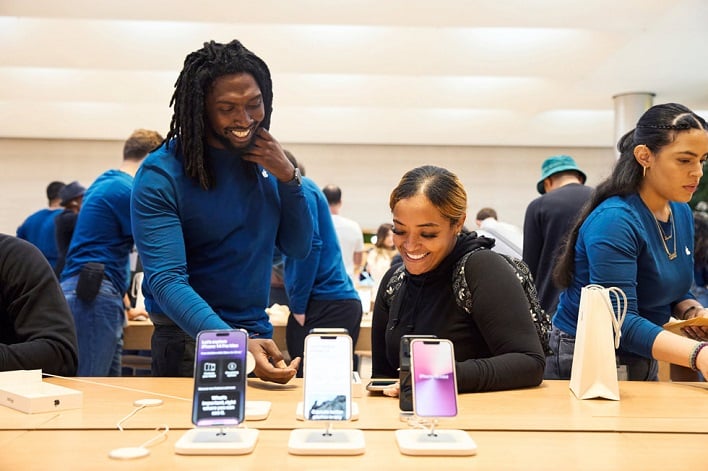 For those who prefer the lower priced iPhone 15 and 15 Plus models, they will be happy to know that those models are expected to lose the divisive notch and will be receiving the Dynamic Island feature that was only available on the Pro models last year. Many also expect the entire family of iPhone 15 models will finally switch over to the universal USB-C charging port, but that is not something that has been confirmed. Even if it does not end up happening this year, Apple has until 2024 to make the change after the European Union passed its legislation requiring all smartphones and tablets sold in the region to be sold with a USB-C charging port.
Other upgrades to the iPhone 15 and 15 Plus will include camera upgrades and the faster and more powerful A16 processor that was seen in the iPhone 14 Pro and Pro Max models last year.
In terms of new updates to the higher-end Pro models, Apple is rumored to be giving the premium devices a thinner bezel, titanium edges instead of stainless steel, and a beefier and faster 3-nanometer A17 processor. One rumor that has been making its way around the internet is that there may be an even pricier high-end model added to the Pro lineup, the iPhone "Ultra".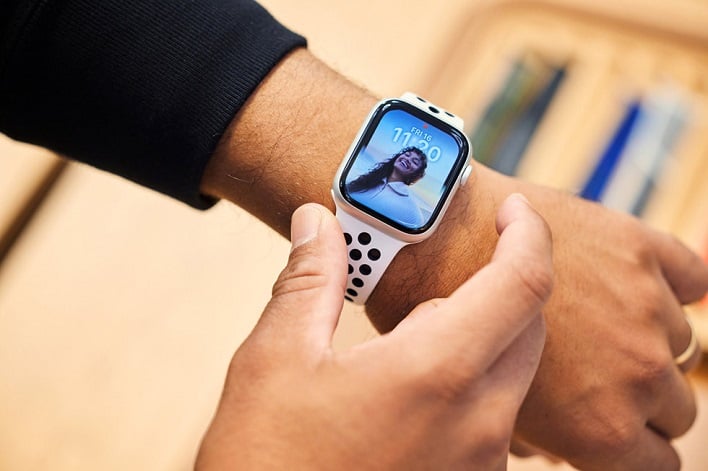 Apple's Watch lineup is reported to include three tiers that include the 41- and 45-millimeter Series 9, and a second-generation Apple Watch Ultra. The company, however, is not expected to add a new Watch SE this year. All of the models are expected to receive the more powerful S9 processor, which should provide users with a smoother and faster experience.
As with all rumors and leaks, nothing is written in stone until Apple makes its official announcement in a few weeks from now. However, if most of the murmurs hold up, those who have older
iPhones
may finally feel the urge to upgrade, even with what some are saying might be slightly higher prices.