Why Apple's iPhone 17 Could Set The Standard For Smartphone Battery Life
Perhaps several generations from now, concerns over battery life will no longer exist as technology continues to evolve. As it stands now, however, battery life is certainly a concern for pretty much any powered device designed for mobility, and that includes smartphones like the recently introduced
iPhone 15 series
. And looking to the more immediate future, it will be interesting to see if Apple's efforts to develop batteries in-house will set the bar for mobile devices as a new report suggests.
Let's back up for a moment. Back in April, Apple announced a "major acceleration" of its efforts to expand recycled materials across its product line. Part of that plan includes a goal to use 100% recycled cobalt in "all Apple-designed" batteries by 2025.

"Cobalt is a critical material in the batteries used in most consumer electronics, including Apple devices, enabling high energy density while also meeting Apple's robust standards for longevity and safety. Apple-designed batteries found in iPhone, iPad, Apple Watch, MacBook, and many other products represent a significant majority of the company's use of cobalt," Apple stated at the time.
Well that's all well and dandy, Apple has long sought to source as much technology in-house as it can, to squeeze the most profits out of its devices. A recent example is Apple ditching Intel's x86 hardware in favor of its own custom-designed silicon based on Arm, which so far has culminated in its
M3 chips
.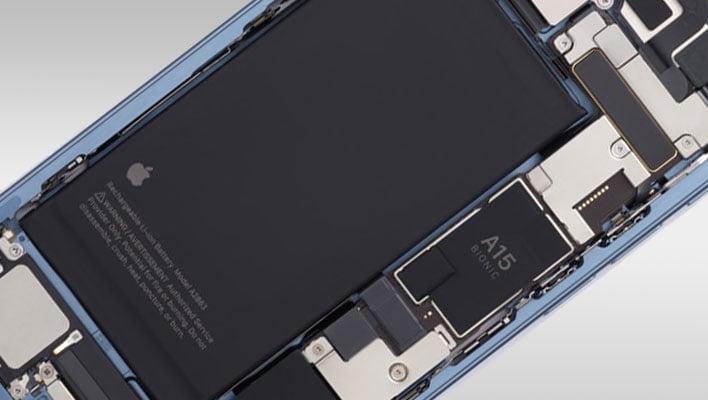 Battery tech is another area where Apple can go this route. And according to a fresh report from ETnews, Apple's been working on custom battery technology for the past several years as it aims to develop a "completely new battery with significantly improved performance" versus what it's using now.
According to the
report
, that process involves innovating in materials to create a battery that no other outfit has commercialized up to this point. Citing multiple industry insiders, the report states that "Apple is working from the material development stage" to boost battery performance, especially as advanced experiences take hold, including mixed reality (which Apple is invested in with its Vision Pro headset).
Should Apple be successful in its endeavor, it's conceivable that the iPhone 17 could end up a battery life beast. A lot would have to go right for that to happen, though, so we suggest tempering expectations.