iPhone 15 Pro Color Options Allegedly Will Offer Titan Gray And Blue
In the past few months, the rumor mill regarding the
upcoming iPhone 15 lineup
has been chugging along with rumblings of new features and specs. One thing that hasn't quite settled in, though, is what colors the new devices are going to come in. That may be changing with new leaks showing a departure from one of the standard colors that came with the iPhone 14 Pro series.
In a
leak to 9to5Mac
, the iPhone 15 Pro and Pro Max versions will not receive a gold color option as the iPhone 14 Pro lineup did. It is expected that Apple will lean into the change of stainless steel for titanium on the iPhone 15 Pro by way of a new gray color option. While the name of the color is in limbo, it has been referenced as "Titan Gray" in several instances. This new color will be lighter than the black or graphite color but also darker than the silver color that Apple will offer.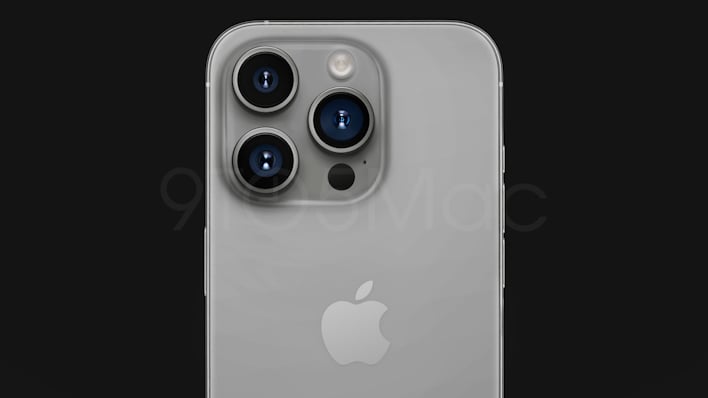 As we had mentioned previously, it is also expected that Apple will bench the Deep Purple color in favor of some shade of blue, likely a darker color like twilight or starry night blue. Beyond that, though, not much else is known about the iPhone 15. We have heard
other leaks and rumors
that there may be thinner bezels, a move to USB-C, and a change in the mute switch to an action button.
Regardless of what is to come with the
iPhone 15
lineup, the devices will be quite attractive with the new lineup of colors. Hopefully, we will find out more of what's to come soon, but in the meantime, stay tuned to
HotHardware
for updates on the iPhone lineup, about which we expect to hear more very soon.