Apple Analyst Claims A Foldable iPad Is Coming To Kick Off A Bold Redesign
Heavyweight Apple analyst Ming-Chi Kuo reckons that 2023 is going to be a quiet year for
iPads
, meaning consumers won't be inspired to part with their cash on this iconic tablet family over the coming months. However, this year could be the calm before the storm, with the first foldable iPads arriving in 2024, said the
TF International Securities
analyst.
Ming-Chi Kuo often talks about supply chain sources, and it appears to be the case that quite a lot of his very early indicative information comes from Apple parts makers. Perhaps a component maker has recently won an order from Apple, or its parts are being used in Apple
prototypes
—and Kuo has received word of this.
The latest news comes to Kuo via a components maker called Anjie Technology. In a Tweet earlier today,
Kuo said
that Anjie will be "the new beneficiary of the all-new design foldable iPad." Anjie boasts it is a main material supplier to well known industrials like LG, 3M, SKC, DuPont, and more. It is not a maker of foldable screens, according to its website, but manufactures important device materials such as bonding for touch screens and protective films. More specifically, Kuo says Anjie has been contracted to manufacture a carbon fiber stand and support frame, which is a key part of the folding iPad design.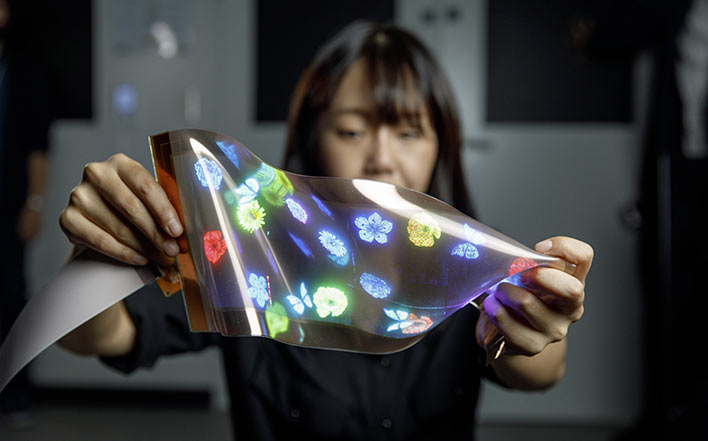 Another morsel of information about the upcoming foldable iPad is that it will be released in 2024. The TF International Securities analyst opines that this will be a significant launch for Apple in that it will "benefit shipments and improve the product mix."
Interestingly, analysts at
CCS Insight
have similar expectations to Kuo. Ben Wood, chief of research at
CCS Insight
, has previously said that Apple won't make a
foldable iPhone
, at least not until it has dipped a toe in the market
with a foldable iPad
. It does seem wise not to risk the crown jewels on such a fundamental design change.
It is worth reporting that another noted Apple 'insider' has chirped some information about iPads today.
Bloomberg
's Mark Gurman said that he agrees 2023 will be a quiet year for iPads, but in 2024 he sees "redesigned OLED iPad Pros in 2024 + entry level and Mini spec bumps." What about a foldable iPad?
Gurman says
he has not heard any talk about a foldable iPad for 2024. In summary, evidence that foldable iPads will appear in 2024 remains very thin.