AMD Nabs Former Intel Exec Dan McNamara To Bolster Booming EPYC Enterprise CPUs
AMD
has been making some serious inroads on Intel's market share in the lucrative server market for the past two years. It all started with the company's first-generation Zen-based EPYC 7001 processors, with the second assault coming in 2019 with the
Zen 2
-based EPYC 7002 processors. AMD wants to
keep that momentum going
, so it reached deep into the heart of Intel to snatch out a top exec with a strong background in enterprise computing and engineering execution: Dan McNamara.
McNamara previously served as senior vice president and general manager for Intel's Network and Custom Logic Group. Before that, he was the senior vice president of Intel's Programmable Solutions Group. In his new role at AMD, he becomes the senior vice president and general manager of the Server Business Unit.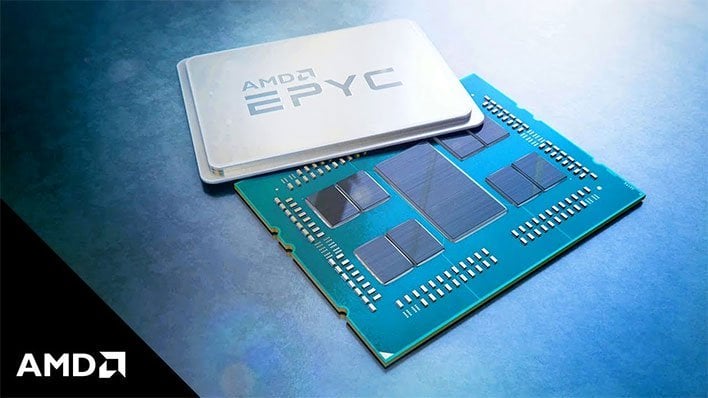 According AMD, he will be tasked with "building on the successful introduction of the 2
nd
Gen AMD EPYC processors to further accelerate adoption of the company's high-performance server solutions with cloud, enterprise and ecosystem partners."
AMD stated late last year that it wants to increase its share of the lucrative data center market from its current 7 percent to 10 percent by the second quarter of 2020. AMD's EPYC 7002 processors are currently doing the heavy lifting from a sales and performance perspective. But later this year the company's Milan-based Zen 3-based EPC 7003 processors will deliver another significant boost in performance, putting even more pressure on Intel's Xeon family.
In addition to the hiring of McNamara, AMD also announced a number of promotions in its senior leadership team:
Nazar Zaidi to senior vice president of Cores, Server SoC and Systems IP Engineering.
Andrej Zdravkovic to senior vice president of Software Development (graphics, client and data center).
Spencer Pan to senior vice president of Greater China Sales and president of AMD Greater China.
Jane Roney to senior vice president of Business Operations.
"Strengthening and expanding our leadership team are key to building on the significant momentum we have generated over the past several years," said CEO Dr. Lisa Su. "I am delighted to announce these additions to our senior leadership team. Each of these leaders will play key roles in helping us achieve our long-term growth objectives in the coming years."