Adata XPG Teases An AI Gaming Chat Tool That Promises To Protect Against Bans
We all know someone who operates without a filter. Sometimes what they have to say can be comical, other times it comes off as diarrhea of the mouth. In extreme cases, it can be toxic and offensive. In real life, certain language can get a person punched in the mouth (we don't condone punching anyone, just stating the facts). The repercussions online are a little different, with a swift strike of the ban hammer being the most effective. Well, if you just can't control yourself,
Adata
is teasing a possible solution that is likely to be some kind of AI-powered chat tool, or perhaps even an AI keyboard.
An announcement is coming in a couple of days, at which point we'll have official clarification on what exactly the company has planned. In the meantime, Adata's XPG division dropped a hint on Twitter.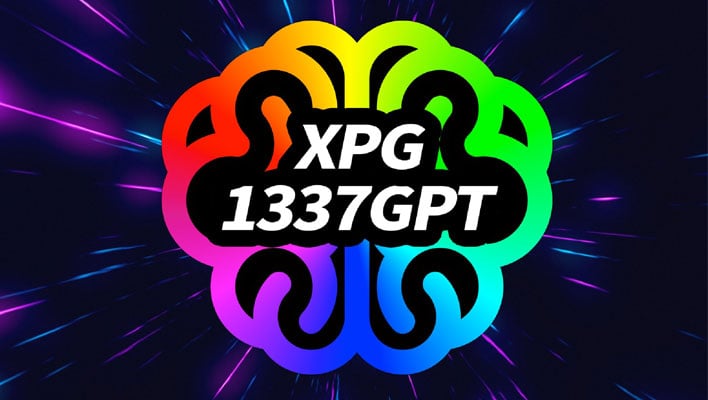 "Have you ever been banned from a game because of the way you chose to express your feelings? In just 2 days, XPG will introduce a new gaming chat solution that will fix this problem for gamers on all text-chat based platforms. NEVER get banned again!,"
XPG wrote
with the hashtags #1337GPT #XPG.
Donning our detective caps, the #1337GPT hashtag is a clear reference to
ChatGPT
, or Chat Generative Pre-trained Transformer, which is a chatbot developed by OpenAI. AI chatbots are all the rage right now with ChatGPT,
Google Bard
, Bing AI (powered by GPT-4), and Claude sweeping headlines like a tsunami.
This is the second post by XPG teasing an AI-powered solution to getting banned for offensive language.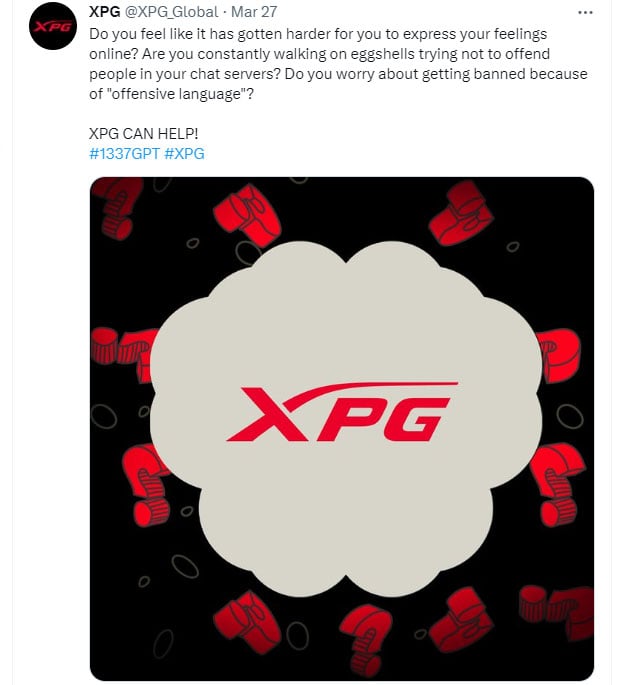 "Do you feel like it has gotten harder for you to express your feelings online? Are you constantly walking on eggshells trying not to offend people in your chat servers? Do you worry about getting banned because of "offensive language"? XPG CAN HELP! #1337GPT #XPG," Adata's XPG division tweeted earlier this week.
So, what exactly might this "new gaming chat solution" be? If this is actually real (probably not, more on that in a moment), our best guess is some kind of utility powered by ChatGPT designed to filter out and/or rewrite text that might get a person banned. We have our doubts it will be able to keep up with folks determined to be toxic, but then again, they're unlikely to install such a utility (unless they want the challenge of thwarting a chatbot).
There's also the concern that this would effectively be a keylogger of sorts. The same would be true even if this turned out to be an actual gaming keyboard with AI built into it, or otherwise attached by a software utility. But we're getting ahead of ourselves.
Our even better guess? This will turn out to an April Fools' Day prank. 'Tis the season, after all. Stay tuned.