YouTube TV Is Adding Unskippable 30-Second Ads, Are You Still Cutting The Cord?
YouTube has announced that it is bringing more ads to videos being played back on TVs, specifically unskippable 30-second ads and even more ads during paused videos.
In a
blog post
this week, YouTube announced a shift in how ads will be pushed to non-Premium viewers who watch YouTube videos on their TVs at home. The main changes are new 30-second non-skippable ads in lieu of the previous two consecutive 15-second ads. Part of the reason for this shift is encouraging advertisers to leverage the 30-second slots to market their content, similar to what viewers already expect and experienced on the big screen.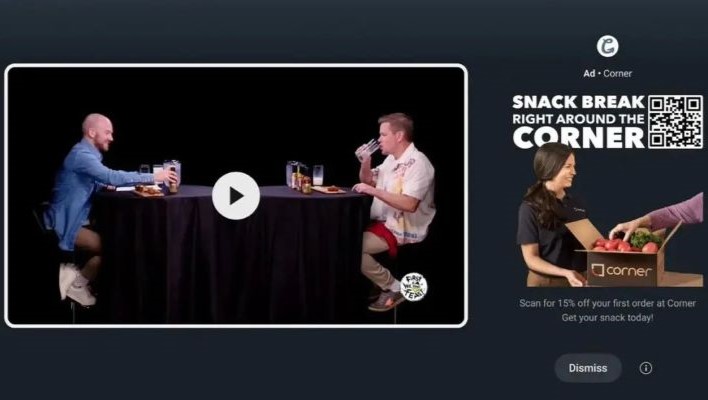 Another potentiam revenue stream for
YouTube
is news of static ads appearing on paused videos. Not much information is available on this ad format just yet, but based on an
AdWeek
screenshot, it seems to show that whenever a video is paused, it will shrink into a smaller player window with a banner to the right that will show an ad. On the plus side, compared to unskippable ads, static ads on paused videos seem more tolerable, and it even looks like YouTube will allow viewers to dismiss the banner ads if they so choose.
Google hasn't disclosed when either of these changes will take effect, though. The company did say that paused video ads are still in the testing phase as part of what they call "pause experiences".
Anne Marie Nelson-Bogle, VP of YouTube Ads Marketing seemingly has the numbers to back up this move. She states that, "in the latest Nielsen Gauge Report, YouTube viewership increased last month, making YouTube the No. 1 most-watched streaming service for TV in America—again." Nelson-Bogle adds, "YouTube (including YouTube TV), reached over 150 million people on connected TVs in the United States."
So what do you think? Would these changes affect your viewing habits? Would you pay for YouTube Premium to skip the (ever-increasing number of) ads?