XGIMI Aura 4K Ultra Short Throw Projector Is $900 Off And More Great Black Friday Deals
XGIMI is having a huge sale on several of its projectors with deep discounts a week ahead of Black Friday. As part of the sales bonanza, XGIMI is offering up its "best pricing ever" for both Black Friday and Cyber Monday, with massive markdowns by as much as $900 (or $1,200, if going by the stated MSRP). Let's get into it, shall we?
The headline deal here is
XGIMI's Aura 4K Ultra Short Throw Projector
, which is marked down to
$1,599 on Amazon
(36% off). Amazon lists this is a $900 discount over its regular price, though it's actually $1,200 below the MSRP that XGIMI lists on its product page. Either way, it's a chunky discount on XGIMI's flagship projector.
The Aura 4K has an image range of 80-150 inches from only 11.7 inches away. It also delivers 80% coverage of the DCI-P3 color space and 90% of Rec.709, and boasts 1,800 ISO lumens, HDR support (HDR10 and HLG), built-in 60W Harman Kardon speakers (2 tweeters and 2 woofers at 15W each) with Dolby Audio and DTS-HD support, and Android TV for smart chores.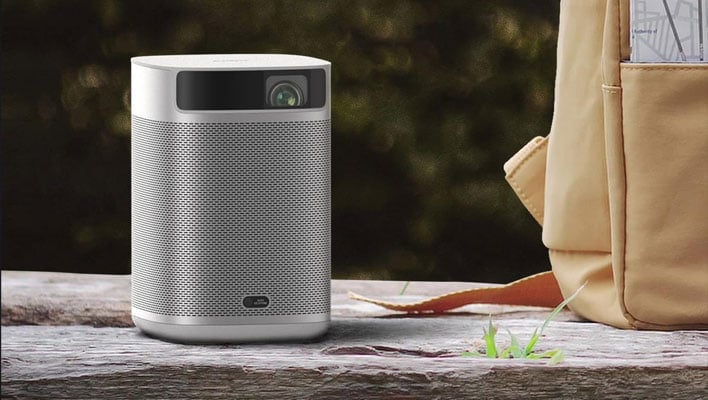 If you're looking for something more compact, portable, and affordable,
XGIMI's MoGo 2 Portable Projector
is also on sale—it's marked down to a relatively low
$249 on Amazon
(38% off). The discount works out to a $150 savings over the list price. There's also a promotion available to save 25% on XGIMI's Multi-Angle Projector Stand. Just click the '1 Applicable Promotion' pull-down menu and select 'Add both to Cart' for the added savings.
The MoGo 2 is a mini projector for beaming HD (1280x720) content with HDR10 support, with an image size range of 40-200 inches. It also features 400 ISO lumens, dual 8W speakers with Dolby Audio and Dolby Digital support, Android TV, and a rated lamp life of 25,000 hours.
If you're not satisfied with the HD resolution, you can also find
XGIMI's MeGo 2 Pro Portable Projector
on sale for
$509.99 at Amazon
(15% off), which amounts to a savings of $89.01. It offers a similar set of features, but bumps up the resolution to Full HD 1080p (1920x1080).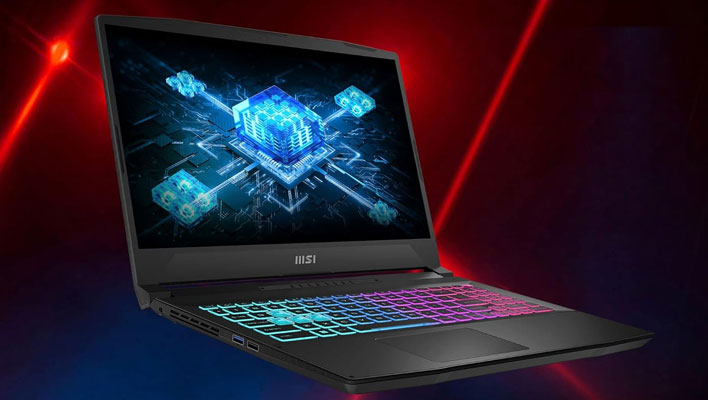 Mixing things up a bit,
MSI's Katana 15 gaming laptop
is on sale for
$1,199.99 at Amazon
(13% off). It's not a deep discount percentage-wise, but it works out to a savings of $184.25 over the list price and increases the bang for buck proposition on a well-equipped system. How well-equipped, exactly?
This one features a 15.6-inch display with a 1920x1080 resolution and fast 144Hz refresh rate, which is powered by an Intel 13th Gen Core i7-13620H processor (10C/16T, up to 4.9GHz, 24MB L3 cache) based on Raptor Lake, GeForce RTX 4070 GPU based on Ada Lovelace, 16GB (2x8GB) of DDR5-4000 RAM, and a 1TB NVMe solid state drive.
Here are some more early Black Friday deals...