Microsoft Says Windows 10 1909 Service Pack-Style Update Is Likely A One-Off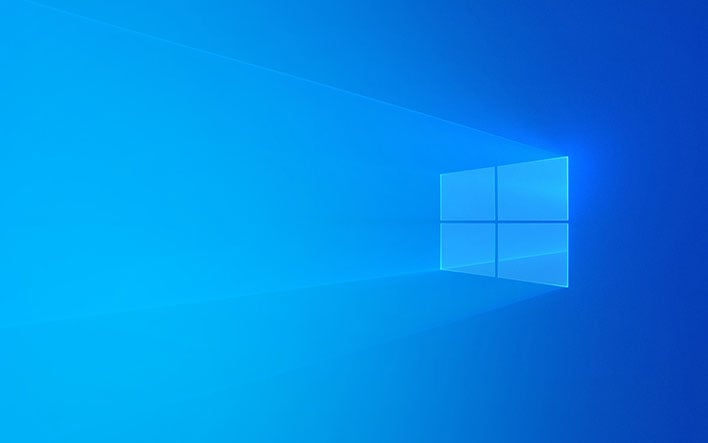 You may have noticed that installing the
November 2019 Update
for Windows 10 went quite a bit quicker and was hopefully less problematic than some of the prior feature updates Microsoft has rolled out. There a few reasons for this. One is the nature of the update—unlike past feature upgrades, the November 2019 Update was designed more like a Service Pack from earlier days. Don't expect this to be the norm, though.
As a Service Pack-style update, the upgrade to
Window 10
version 1909 feels a little underwhelming, compared to some of the previous feature updates. There are no major additions that are on the level of something like the
Xbox Game Bar
, and the look and feel of Windows 10 is largely unchanged (though there are some tweaks).
The other difference this time around is how it got dished out. For this round,
Microsoft
used something called an enablement package. Most of the necessary files had already been doled out with the
May 2019 Update
for Windows 10, so for this round, Microsoft could essentially flip a switch on PCs to enable the November 2019 Update.
This made the process go much faster in many cases (mine included). In addition, the combination of a less ambitious upgrade and an enablement package rollout meant the November 2019 Update should see
less problems
, and that seems to be the case so far
Going forward, these kinds of updates will probably be the exception. Microsoft made that clear when asked during a discussion on Mixer if it was switching to a model where a feature update would roll out in the first half of the year, followed by a more minor update in the second half of the year, as happened in 2019.

"Delivering the 19H2 feature update via cumulative update and an enablement package is a pilot program. There isn't a formal plan in place to deliver future releases in the same way. We are closely monitoring feedback and hoping to learn from this type of release to help influence our future plans," Microsoft said.
Microsoft did leave the door open, but as of right now, we can view the style of the November 2019 Update as a one-off thing. That's a bit curious, given how much trouble some of Microsoft's past updates have caused, especially the
October 2018 Update
. We're crossing out fingers that future feature updates go as well as the November 2019 Update has gone so far, regardless of how big they are or how they are doled out.