Why Washington D.C.'s Police Force Is Giving Away Hundreds Of Apple AirTag Trackers
Washington D.C.'s Mayor Muriel Bowser announced a new initiative involving Apple AirTags to combat a rise in car thefts in some neighborhoods. Free AirTags will be distributed to residents who live in areas where car thefts are on the rise in the coming months.
It is not often that a headline involving
Apple's AirTags
is positive. Apple's tracking device has been used by some with ill intentions to stalk other individuals, causing the Cupertino-based company to come up with ways to try and deter such actions. However, D.C.'s Mayor Bowser believes that the device used by many to keep track of their their keys and
other possessions
can also be utilized to help law enforcement locate stolen vehicles, and likely lead them to other stolen vehicles.
"What we know is individuals that are involved in this type of criminal activity often commit multiple offenses, and a single arrest can help bring closure to multiple cases," Mayor Bowser remarked during the announcement of the initiative.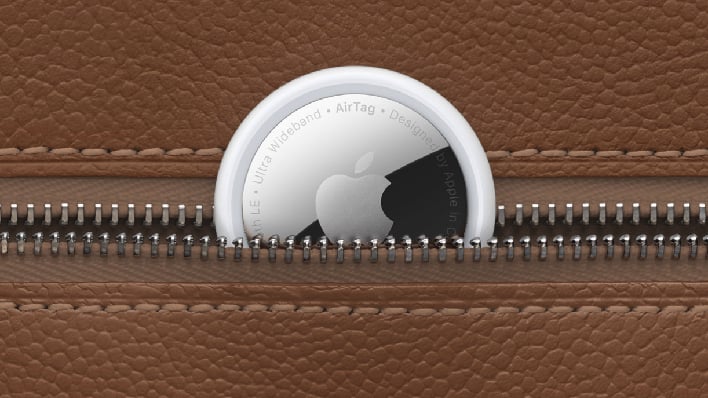 The move by D.C. officials is similar to what New York Mayor Eric Adams instituted earlier this year. New York handed out 500 AirTags to residents who lived in neighborhoods that saw a 548% increase in stolen Hyundai and Kia vehicles.
The NYPD Chief of Department remarked in a tweet, "The 21st century calls for 21st century policing. AirTags in your car will help us recover your vehicle if it's stolen." The tweet continued, "We'll use our drones, our StarChase technology & good old fashioned police work to safely recover your stolen car. Help us help you, get an AirTag."
D.C.'s acting police chief Pamela Smith did not indicate how many AirTags would be distributed. However, Mayor Bowser noted that the tracking devices are fairly inexpensive at about $30 and encouraged all in the city to "consider" purchasing one. Smith said the department had met several people who had their vehicles with AirTags stolen and the tracking devices helped law enforcement locate and recover their vehicles.
AirTags will be distributed to residents on November 7 through November 9, 2023. Anyone who can receive a free AirTag at the event will have a D.C. police officer assist them in installing it in their vehicle. The AirTag initiative follows a series of recent anti-theft and theft-prevention measures the city took. Vehicle theft has risen an incredible 101% since this time last year, according to D.C. police data.
If anyone uses an
AirTag
to try and safeguard their vehicle, be sure to place the device in an area of the vehicle that is not easily obtainable. It is also advised not to let anyone else know where that location is.