The New Tinder Panic Button Also Comes With Major Privacy Implications, Be Aware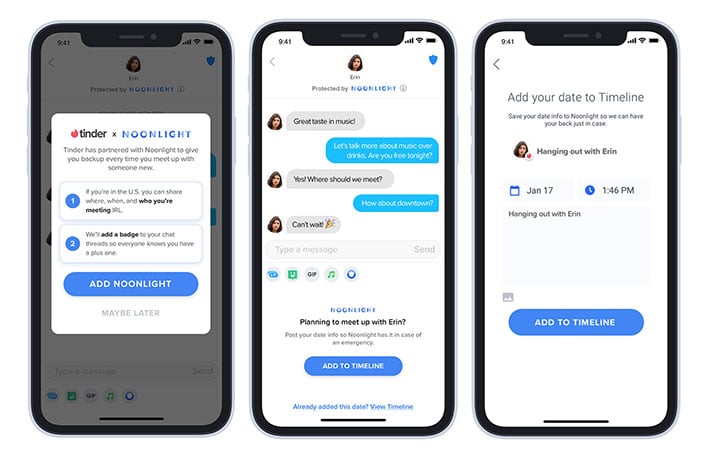 Tinder does not have the most stellar reputation when it comes to their users' physical safety. Although there have been many people who have safely used the app, there have also been several users that have been physically harmed by their Tinder dates. Tinder recently implemented a panic button and artificial intelligence technology to help keep their users safe. However, it was also discovered that these security measures may be sharing your information with third-parties.

Tinder has teamed up with Noonlight, a safety platform and mobile app, to offer a panic button and catfish detection AI. The panic button allows users to quietly contact an emergency dispatcher. Users will be able to share the details of their date, name, phone number, location, and even health-related information to emergency personnel. The user can request that the emergency personnel come to their location. If the user is unable to answer follow-up text messages and phone calls, emergency personnel will automatically be sent to their location.

The AI will examine photos that have been uploaded to Tinder to determine whether or not the user is a "catfish". User will need to upload several selfies to confirm their identity. Those who complete the service and are determined to be "real" will receive a checkmark next to their name.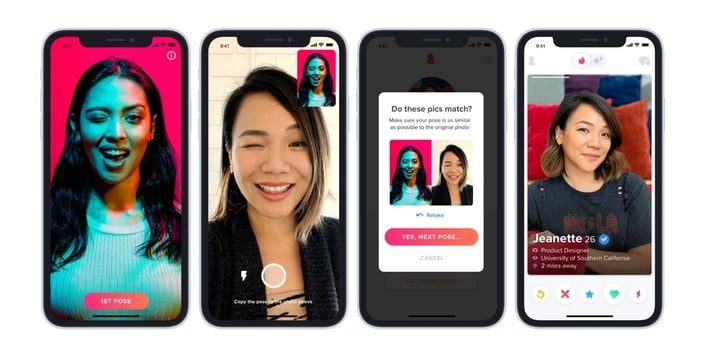 Image via

Tinder


Unfortunately, there are several privacy concerns. Users will need to download a separate Noonlight app to be able to access any of the new safety features. Your information can be shared not only with emergency responders, but with Noonlight's "third-party business partners, vendors, and consultants who perform services on our behalf or who help us provide our Services, such as accounting, managerial, technical, marketing, or analytic services."

Noonlight does not disclose who these third-party partners are on their website, but Gizmodo discovered that Noonlight shares information with Facebook and YouTube. They also share data with companies such as Branch whose main purpose is to help developers and companies increase mobile revenue. Some of these companies also share information with their own set of third-party partners.

Noonlight assured Gizmodo that they do not share personal identifying information (PII). They stated that they primarily share information about how often the app was installed and on what device. However, it is certainly not difficult to use non-PII to identify and trace users and accounts. It is also important to note that Noonlight keeps location tracking on at all times. They state in their privacy policy that users "may" opt-out of the collection of information through cookies and can opt-out of receiving marketing emails. They do not seem to provide an option to opt-out of sharing other information.

Panic buttons and catfish detection AI are certainly valuable tools, but they should not also cost users their privacy. The fact that Noonlight is willing to share information gleaned from these safety features with third-party partners, whatever that information may be, is rather concerning. Let's hope that Tinder will find other ways to better balance safety and privacy.