Valve's Steam Summer Game Sale Kicks Off To Help You Forget About Life For A While
Summer can be stressful as an adult. Remember when you were a kid, and summer meant endless sleepovers, staying up all night playing
games
or watching films, and no responsibilities? These days, your own kids may be out of school, high temperatures mean rising power bills, and yet you've still got to get out there and work. Video games can make the perfect escape from all this, of course.
If you're anything like us, you probably already have a sizable backlog of
Steam games
waiting to be played, but maybe the fact that you haven't done so means that you were never that excited about playing them to begin with.
Well, Steam's
Summer Sale
is on, so perhaps it's time to pick up a new title or two to keep yourself engaged in your precious off hours. "But what game to get," you ask; "there are so many options!" Don't worry, we're here to point you to the biggest discounts and best deals...
We'll start off with some big discounts on some big-name titles. Cowboy action contemporary classic
Red Dead Redemption 2
is as cheap as it's ever been at half-off. You should play this one if you haven't; it's a masterpiece.
God of War (2018)
, the pride of PlayStation, is also as cheap as it's ever been at $40, and worth every penny.
Horizon: Zero Dawn Complete Edition
is just $25 for a whole lot of game. Also, the just-released
Final Fantasy VII Remake: Intergrade
is marked down from its normal price of $70 to just $49.69. If you're keen to pick that one up anytime soon, you might better do it now.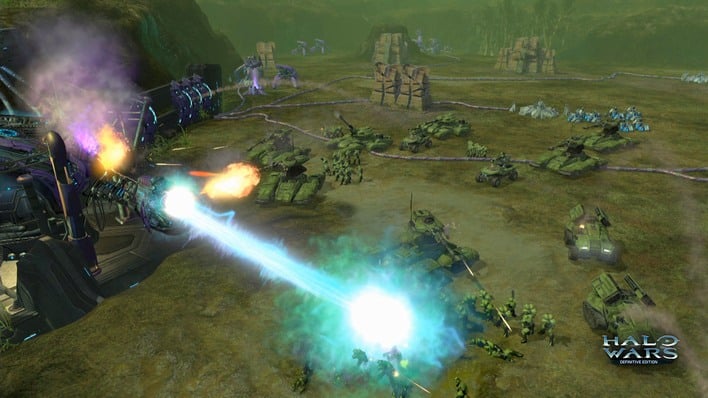 The entire
Halo
franchise is on sale for some very low prices, including just $16 for the
Master Chief Collection
that bundles up
Halo 1-4
,
Reach
, and
ODST
. Also on sale for less than a buck are the two
top-down
twin-stick
Halo
shooters, and for $5 you can pick up the underappreciated
Halo Wars
. Strategy fans can also enjoy deals on
Civilization 6
(91% off at $15 for the Platinum collection with most DLCs) and
Command & Conquer Remastered Collection
, which includes revamped versions of the original
C&C
game as well as the first
Red Alert
title for just $7.
Deep Rock Galactic
, where a team of fantasy dwarves delve into asteroids looking for valuable minerals. You can pick it up right now for just $10.
It Takes Two
is an amazing game to play with a friend or spouse, and best of all, you only need one copy, even for online play; it's only $16. If you're disappointed in the lack of multiplayer in Bethesda's
Starfield
, maybe it's time to finally give
No Man's Sky
a shot. It's had numerous huge updates that have drastically improved the title since its disappointing launch; it's $30 right now.
We weren't thrilled with the title
on its launch
, but like
No Man's Sky
, first-person survival game
Dying Light 2
has had numerous updates. It's down to $40. In a similar horror vein, you can grab the incredible
Sekiro: Shadows Die Twice
for $30 (lowest ever), or if you'd prefer to more anime with your third-person action horror experience,
Code Vein
is down to just $12. If you dig the
Sekiro
gameplay but not the feudal Japan setting, how about
Jedi: Fallen Order
? It's kinda short and easy, but it's surely worth just $10. We'd be remiss if we didn't point out that legendary action classic and fountain of memes
Metal Gear Rising: Revengeance
is down to just $7.50.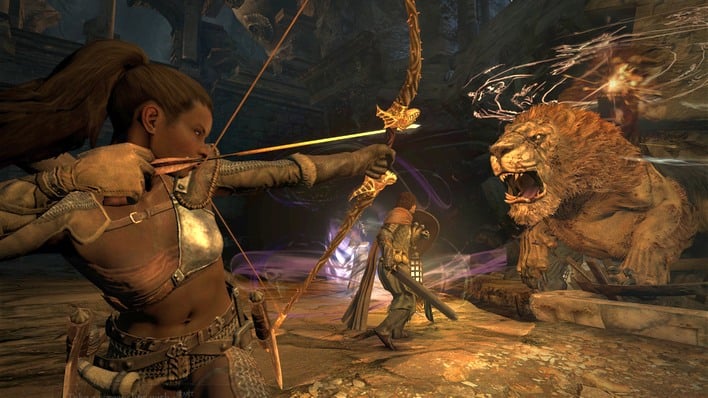 Dragon's Dogma: Dark Arisen is like Skyrim, minus immersion, plus fun combat.

Another beloved title from the same era as MGRR is
Dragon's Dogma: Dark Arisen
. You may have heard some hype recently as a sequel to this game was finally announced after a decade of waiting. You can find out why fans were hyped for just $5. Actually, developer Capcom is
running a big sale
on its games right now. The recent
RE2
and
RE3 Remake
games are just $16 apiece,
Monster Hunter
titles are marked down to
$15
and
$31
, and
Street Fighter
,
Devil May Cry
and
Mega Man
games are available for ridiculous discounts, too.
Risk of Rain 2
is $20 with its expansion included. Mind-blowing bullet-time parkour shooter
Severed Steel
is only $15. If you heard everyone raving about
Hades
but skipped it, you can get in on the mythological mayhem for $15. Emotional 2D title
Spiritfarer's "Farewell Edition"
is just $10 and absolutely recommended.
Ori and the Blind Forest
; pick it up with its sequel for under $14. If that's too rich, you can get either the excellent overhead-view gun-porn Rogue-lite title
Synthetik Ultimate
or the beautiful turn-based board-game-card-game-hybrid
Armello
for just $5. If that's STILL too expensive, how about the hand-illustrated 2D action adventure game
The Vagrant
for under a buck? It's the closest thing we'll get to
Muramasa: The Demon Blade
on PC.
GOG
, too. Of course, GOG also has a great selection of classic PC games on sale, too, so you can pick up old titles that you heard about or read about and never gave a shot, like perhaps
Metal Gear Solid
,
Vampire the Masquerade: Bloodlines
, or the original
Diablo with its Hellfire expansion
.
Let us know if you spot any great deals we missed here, or if you pick up anything!