Samsung SelfieType Uses AI Tech To Power An Invisible Smartphone Keyboard
Typing is essential for many people for both their jobs and in their personal life. However, it is not always easy or convenient to type on a full keyboard.
Samsung
recently announced their "SelfieType" or virtual keyboard at CES 2020. The concept is one of five products from Samsung's C-Lab Inside program.
The SelfieType relies on a front-facing "selfie camera" and
artificial intelligence
to analyze a user's finger movements. Users will angle their front-facing camera on their smartphone, tablet, or other device to toward their hands and will begin "typing" as if they were using a traditional QWERTY keyboard. The AI will then convert the movements into actual inputs. This technology will not require any other hardware and can be used with a variety of devices.
The project still seems to be very much in its infancy and there are a few issues that stand out after its preview. Users will not be able to see what keys they are actually pressing or receive haptic feedback. Some users may find this to be rather frustrating. Samsung has not stated whether the SelfieType technology will be available to consumers, and it appears that the project will need some fine-tuning before it could be released to the public.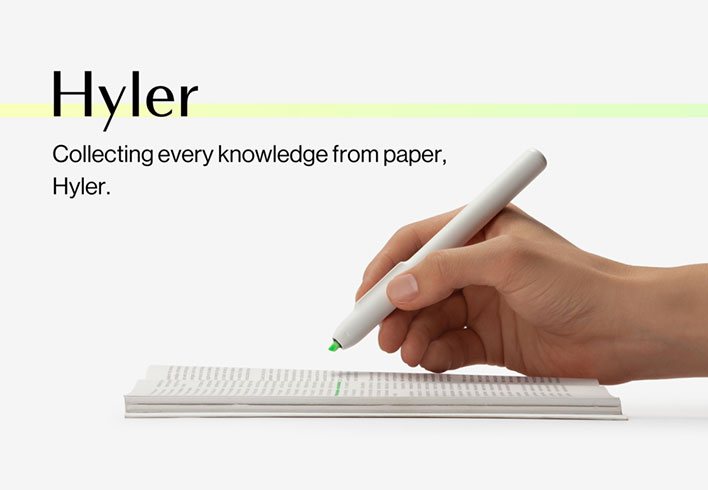 The SelfieType is from Samsung's C-Lab Inside.
C-Lab
Inside is an "in-house idea incubation program" that is intended to produce innovative products. The program has existed since 2012 and has shared its ideas at CES for the last five years.
C-Lab Inside showed off four additional products at CES 2020. One product is the "Hyler, a smart highlighter pen that is able to digitize what is highlighted. This items seems particularly useful for teachers and researchers. They also introduced "Becon", a "a home care solution for scalp treatment & hair loss prevention". Their "Sunnyside" product is a "window" that provides artificial light. Finally, they introduced "Ultra V", which helps users monitor their exposure to ultraviolet light.
Samsung also recently teased another innovative technology shortly before CES. Their subsidiary STAR Labs
introduced "Project Neon"
, a collection of digital beings. According to STAR Labs, "NEON is a computationally created virtual being that looks and behaves like a real human, with the ability to show emotions and intelligence." At the moment it is unclear what the main purposes are of the project, aside from providing a digital being for human beings to interact with. At the very least the project, as with the projects introduced by C-Lab Inside, has caught our attention.