Amazon's Ring Now Requires Police To Make Public Requests For Surveillance Video
Ring
is changing how its users are able to respond to public safety requests. Public agencies will now need to post requests for help publicly through Ring's
Neighbors
app. The purpose of this change is to provide greater "transparency and accountability."
These requests for assistance will be limited to two posts per incident. The request is viewable by anyone who can view the app's main feed. Each request must contain information that references an active investigation, including the type of incident (i.e. suspected theft), a reference number for the investigation, current contact information for the public agency requesting the information, relevant date/time range, and geographic area of no more than 0.5 square miles. Furthermore, the requested date and time range can be no less than 15 minutes and no more than 12 hours. The request cannot be edited or deleted once it has been posted, but the public agency can mark the incident as "resolved." It is also important to note that the only public agencies who can post requests are ones who have partnered with Ring.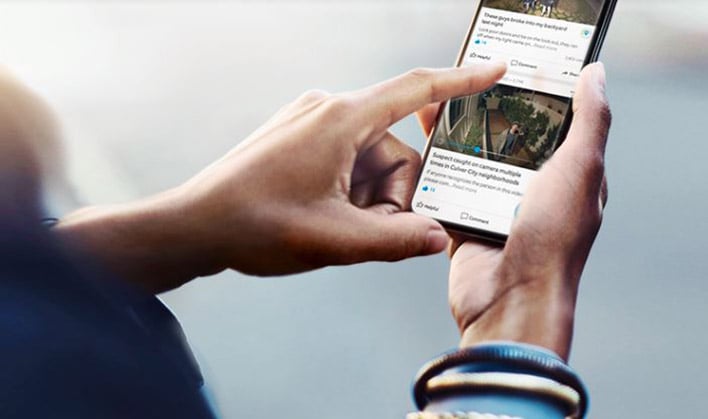 Whether an individual chooses to view and/or respond to the request is entirely up to them. Public agencies cannot see who has viewed their request.
Ring
customers who are included in the specified area can share their video from the requested time frame through the app. They can choose to share all the footage from the time frame or can select specific recordings. They will also agree to share their name, email, and home addresses by sharing this video. Users who do not live in the specified area will not be able to share their footage through the app.
The public agency can then view and download the video within a thirty-day period. If the public agency downloads the video, "retention and use of the video is subject to public safety procedures and applicable law." Users who want to remain anonymous will need to contact that public agency directly outside of the app. Users can also entirely opt-out of receiving notifications about requests for assistance in their area or disable Ring's Neighbors feature.
This procedure is overall very different from what preceded it. Public agencies could previously request footage through the Neighbors Public Security Service tool. This effectively allowed public agencies to send private emails through Ring to users. Many of the request limitations were similar and users could choose not to send video. However, these emails were not publicly available. Ring received a lot of criticism for the way this system worked and for its potential to be abused. This latest update is intended to address those concerns.
Images courtesy of Ring
.