Pokemon Go Community Day 2022: Everything You Need To Know
Pokemon GO
trainers can be excited for the month of January knowing that Pokemon Community Day is just around the corner. So, break out those smartphones and get prepared for all the events that are scheduled for the month of January.
There is plenty to be looking forward to in the first month of 2022 when it comes to the Pokemon GO community. Each month Niantic hosts a variety of events for Pokemon GO trainers that range from Community Day, Spotlight Hours, to Raid Battles. Community Day is all about safe social gatherings, capturing uncommon Pokemon, and enjoying the fun of the hunt. Along with the opportunity to catch an uncommon Pokemon, you are also offered some additional perks, such as enhanced XP, Stardust, and more. Also, the uncommon Pokemon you have the opportunity to catch might be able to learn an event-exclusive move.
January's Community Day will be on January 16th and the featured Pokemon will be Spheal. During the hours of 11:00 a.m. to 5:00 p.m. local time, Spheal will be appearing more frequently out in the wild, and if you are lucky you will encounter a Shiny one! The event-exclusive attack will be available if you evolve Sealeo (Spheal's Evolution) during the event, or up to two hours afterward, and you will receive a Walrein that knows the Charged Attack Icicle Spear and Fast Attack Powder Snow.
The Event Bonuses that will be available during Community Day will include 3X Catch XP, Lure Modules, and Incense activated during the event will last for three hours, and if you take a few snapshots during Community Day you will be in for a surprise. There will also be some Event Bundles that will be available that include a special one-time-purchase Community Day Box available for 1,280 PokeCoins, featuring 50 Ultra Balls, five Super Incubators, five Lucky Eggs and an Elite Fast TM. A second bundle will include 30 Ultra Balls in the shop at no cost, so be sure to pick those up.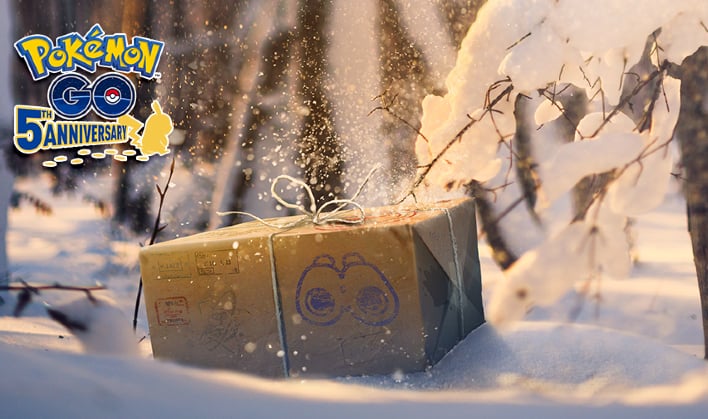 A Community Day special research story, The Spheal Deal, will also be available. You will need to shell out $1.00 (or the equivalent pricing tier in your local currency) to access the story. Trainers will need to keep an eye out for when The Spheal Deal Special Research Story goes live.
January is not only about Community Day for the Pokemon Go trainers. The month typically starts off with Research Breakthroughs, but due to an unforeseen issue Steelix Mega Energy will not be rewarded for this. Instead, from January 1st at 12:00 a.m. to January 31st 11:59 p.m. local time, Timed Research will reward a total of 200 Steelix Mega Energy.
For the first time in Pokemon GO, Genesect with a Shock Drive will be appearing in the five-star raids along with Regice and Heatran. Another first will be Mega Aerodactyl appearing in Mega Raids. You can check out the
Pokemon GO Live webpage
to see all the dates and times for the events for January and beyond.
So, whether you are going to take advantage of Spheal being more active on Community Day, or grabbing some of that extra XP, we hope you have a safe and fun time catching all the Pokemon you possibly can. Because we all know... You gotta catch 'em all!