PlayStation Boss Claims PS5 Shortage Is Finally Over But Will Retailers Get The Memo?
For over two years, it has been frustratingly difficult to obtain a PlayStation 5 console, unless you were willing to pay outrageous prices by marketplace sellers. That's not to say there have not been a wealth of restocks—they've occurred frequently since the console launched on November 12, 2020, but swarms of gamers, scalpers, and bots made them all short-lived. Well, as we embark on a new year, Sony Interactive Entertainment CEO Jim Ryan shared some encouraging words at CES, effectively saying the
PS5's shortage
is over.
Pop the champagne and let loose the confetti, right? Sure, so long as retail stores are on the same page as Sony and are able to stock their shelves accordingly. Ryan suggests they will be able to, noting that the supply of PS5 consoles "improved towards the end of last year," with sales capping off 2022 with a bang.

"I'm happy to share that December was the biggest month ever for PS5 console sales, and that we've now sold more than 30 million units through to consumers worldwide," Ryan said at CES.
There are a couple of things to parse there. For one, ending the year with the PS5's biggest month is meaningful, because it's been on the market for around 25 months. That would in fact suggest that supplies are improving as Ryan claims, assuming
Sony
and its retail partners didn't simply horde units for a holiday sales rush.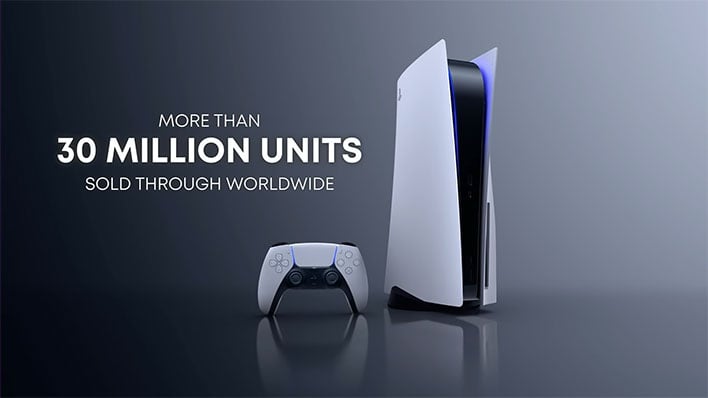 Secondly, 30 million is a big number. Who really knows how large the total market is for the PS5, but we have to thing that so many sales has made a significant in demand. If that's case, it bodes well for the 2023 (and beyond), which
Ryan alluded to
.
"Everyone who wants a PS5 should have a much easier time finding one at retailers globally, starting from this point forward," Ryan said.
Of course, "easier" is relative but his point remains—finding a PS5 in stock at MSRP this year should not be the hair-pulling experience it has been for the past couple of years. And to some extent, that's already true. The caveat is that the base PS5 is, at the time of this writing, still sold out at most places.
That said, you can find the PS5 God of War Ragnarok bundle for
$559.99 at Best Buy
, and the digital edition (no Blu-ray drive) for
$459 at Walmart
(it's still an
invitation-only affair at Amazon
). Those are $50 more expensive that the standalone console, but with the game factored in, at least you're still paying the actual MSRP and not a scalper's ridiculous markup.
Those could sell out at any time, of course, and maybe you're only interested in the console itself (sans bundle). Whatever the case, your best bet is to continue checking product pages periodically, and leveraging
tracking sites
that do the legwork for your.