PinePhone Pro Explorer Edition Linux Handset Opens Preorders At An Attractive Price
Linux
fans rejoice! Pine64's newest smartphone is officially available for pre-order. Here is everything you need to know to get your hands on the PinePhone Pro Explorer Edition.
PinePhone Pro Explorer Edition pre-orders opened up yesterday. Devices that are pre-ordered before January 18th will be shipped from Pine64's Hong Kong warehouse by January 24th and should arrive by early February. Devices ordered after that date will not be shipped until late February. The team will be on vacation for Chinese New Year, which begins on February 1st.
There are a few other things to note about pre-orders. First, consumers can only purchase a single device. Second, the PinePhone Pro Explorer Edition must be purchased separately from other items on the Pine64 website. Consumers will otherwise receive an error at check-out and be unable to complete their transaction. This includes adding items like the charging case. Last, Pine64 notes, "The PinePhone Pro Explorer Edition is aimed at Linux developers with an extensive knowledge of embedded systems and/or experience with mobile Linux." The device is intended for "developers and early adopters" and not for those who rely upon mainstream apps.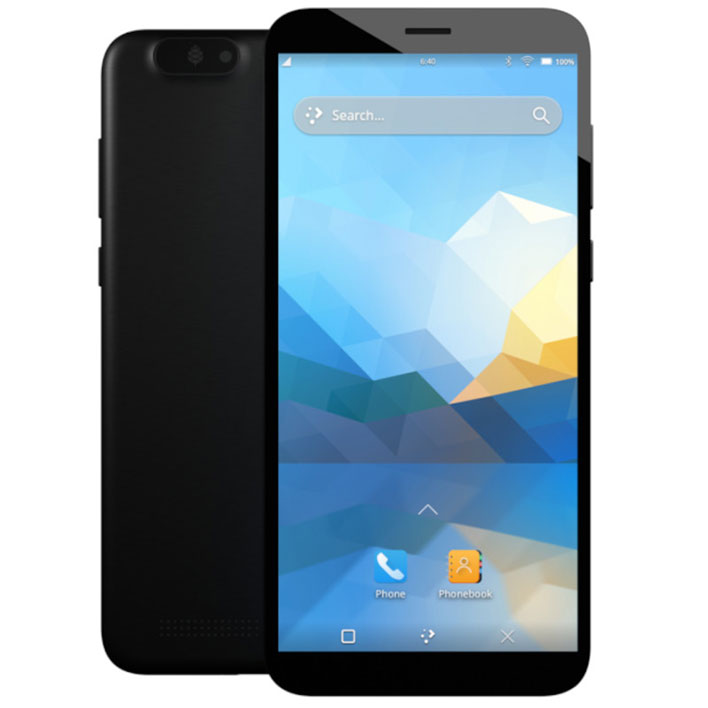 According to Pine64, the PinePhone Pro Explorer Edition is the "fastest mainline Linux smartphone on the market." It uses a
Rockchip RK3399S SoC
that is composed of two ARM A72 cores (1.5GHz) and four A53 efficiency cores (1.5GHz). It features 128GB flash storage and 4GB LPDDR RAM. It also includes a 13MP Sony image sensor as its main camera, a 8MP selfie camera, and a 1440×720 IPS panel with Gorilla Glass 4. There is an average capacity Li-Po 3000 mAh battery. However, consumers will be excited to know that the battery is removable. The device features the Manjaro Arm with Plasma Mobile OS which Pine64 argues should be regarded as a pre-beta.
Consumers will also likely be pleased with the price of the device. The
PinePhone Pro Explorer Edition
currently rings in at $399 USD. The production run is purportedly "large" and interested consumers should therefore be able to easily purchase the device at this price.
Images courtesy of Pine64