NVIDIA Unveils GeForce RTX 40 Series Studio Laptops To Make Content Creation A Breeze
NVIDIA is promising a "quantum leap in performance" from the next generation of Studio laptops that employ its newly minted
mobile GeForce RTX 40
series GPUs, compared to the previous generation lineup. That essentially means both gamers and content creators will be able to benefit from NVIDIA's latest and greatest mobile GPU silicon right off the bat.
In case you missed it, NVIDIA announced no less than five GeForce RTX 40 series GPUs in mobile form for laptops. These run the gamut from the entry-level GeForce RTX 4050 with 2,560 CUDA cores, 6GB of GDDR6 memory linked to a 96-bit bus width, and up to a 2,370MHz boost clock, to the flagship GeForce RTX 4090 with 9,728 CUDA cores, 16GB of GDDR6 memory tied to a 256-bit bus width, and up to a 2,040MHz boost clock.
Here are the other key specs of those bookend GPUs, along with the GeForce RTX 4060, GeForce RTX 4070, and GeForce RTX 4080...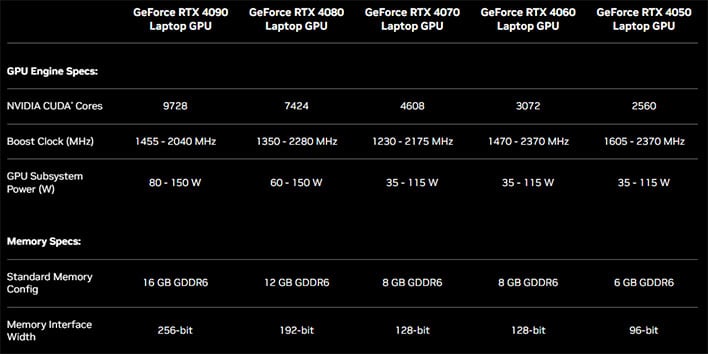 NVIDIA comes out of the mobile gate swinging with solutions for virtually all walks of laptops. And as expected, NVIDIA's hardware partners are able to configure the performance potential of each GPU, based on their target power draw and laptop design's cooling potential. That means you'll want to pay close attention to the specs to ensure you know exactly what you're getting.
While these should be great for gaming, content creators stand to benefit as well, and that's where a new round of Studio laptop designs come into play.
"GeForce RTX GPUs provide massive speedups in 3D, video and broadcast workflows, as well as a myriad of AI tools, thanks to dedicated ray tracing, AI and video-encoding hardware," NVIDIA states.
Employing the company's latest-generation
Ada Lovelace
architecture means gamers and content creators have access to
DLSS 3
and AV1 support in the laptop form factor. The latest laptops also boast fifth-generation Max-Q technologies to balance power and efficiency. The end result, according to NVIDIA, is a huge jump in performance being packed into thinner and more portable systems.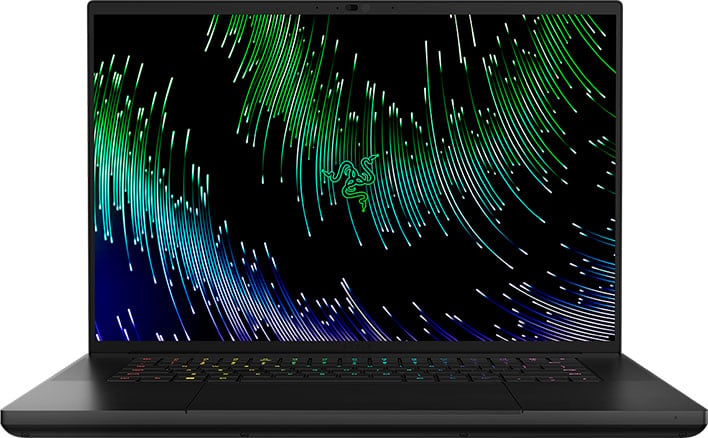 You can expect the usual suspects to announce new models soon. Accordingly, Razer is prepping a retooled Blade 16 laptop with a dual-mode mini LED display that cranks out 1,000 nits brightness. In Creator mode, the laptop is said to deliver a "sharp, ultra-high-definition+ native resolution at 120Hz.
NVIDIA also says MSI's Stealth series will launch with a wide range of Studio options for creators, with 14-inch to 17-inch models boasting up to a GeForce RTX 4090 mobile GPU.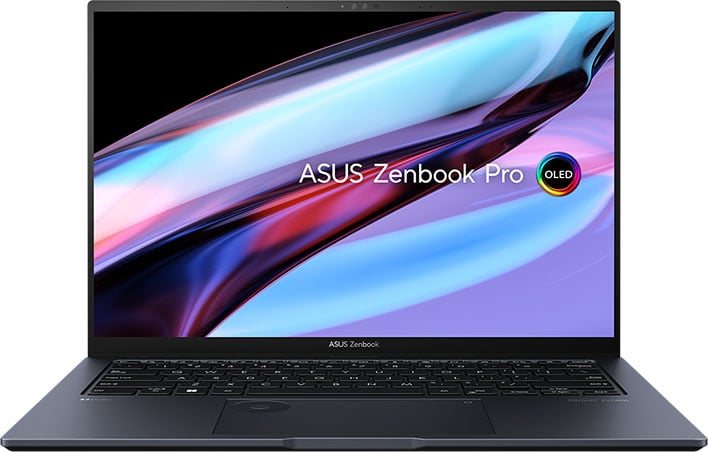 ASUS, meanwhile, is planning to roll out a Zenbook 14 Pro OLED model outfitted the NVIDIA's newest GPUs. During the unveiling of the GeForce RTX 40 mobile series, NVIDIA was keen to talk about advancing the 14-inch laptop form factor, and this is one example. It will feature a 2.8K OLED display with a 120Hz refresh rate, and up to a GeForce RTX 4070 tucked into a "super-thin" design.
Outside of the actual Studio laptop hardware that's on tap, NVIDIA says it will be upgrading its RTX Remix, Canvas, and Broadcast software packages early this year. You can check out more details on each of those in NVIDIA's
blog post
.